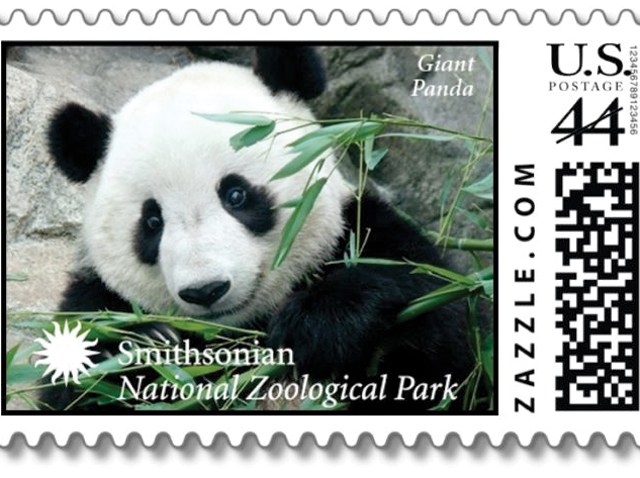 Mark our words: Panda postage stamps will be all the rage this holiday season.
The National Zoo has unveiled a series of conservation stamps that highlights seven famous zoo residents: giant panda, Asian elephant, Panamanian golden frog, clouded leopard, Kirtland's warbler, Scimitar-horned oryx and western lowland gorilla.
Why these animals and not the super-cute kissing red pandas? The ones they picked represent the major science programs at the Zoo. So the red pandas will have to wait for the National Zoo to release some collectors' plates or coins.
The first-class U.S. postal stamps can be purchased on the Zoo's Web site and in the gift shop. Each sheet includes 20 stamps of one animal for $20.95. So if you want the whole set without spending a ton of cash you may need to find a nearby stamp-collecting club. But keep in mind that a portion of the proceeds benefits conservation programs at the National Zoo.
If you're looking for a good deal, head to the Zoo on Nov. 14 for Conservation Stamp Day. Anyone who spends $50 in a Zoo gift shop on that day will get a free sheet of stamps. Nice. And there will be animal keepers on hand for some educational talks from 10 a.m. to 1 p.m., and the first 300 kids will receive freebies like plush animals and stickers. Consider us there...