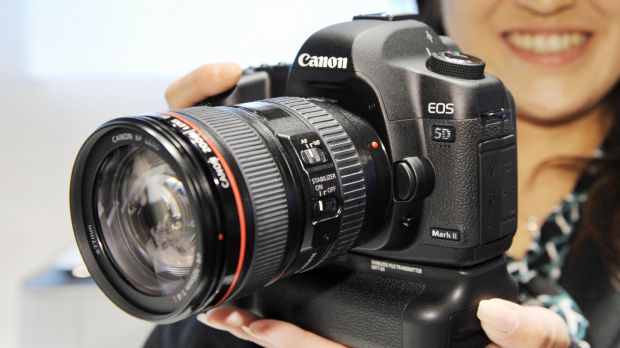 Talk about a once in a lifetime experience! One Hour Photo is the name of a new photography exhibition that takes its name very seriously. It's a show that puts a literal limitation on your viewing pleasure. One hour, and one hour only, will be the lifespan of each work of art that will be projected for your enjoyment. After just 60 minutes, it will be gone forever.
The idea takes viewing restrictions to the ultimate limit. Each photo will exist for one full rotation of the long hand on the clock. After that brief presentation to the viewing audience, it will live only in the collective memory of those who've seen it.
Forget the preservation of time that photography usually offers. The experience you will have here is the impermanence of time.
You may want to take your stopwatch with you to the show, which opened Saturday at American University. It might help remind you of the fleeting pleasure of a single encounter, and how fast the time flies when you know the clock is ticking.
The photographers participating in One Hour Photo have pledged never to reproduce, display or sell the pieces they have included in the exhibition.
The exhibition runs through June 6 at AU's Katzen Arts Center. The hours are 11 a.m. to 4 p.m. Tuesday through Sunday.