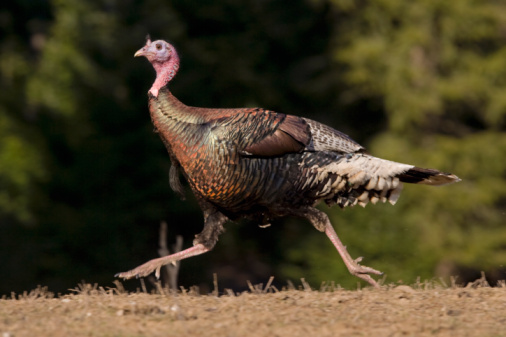 It won't be the first time a couple of scantily clad PETA models visit Washington, but Tuesday afternoon they're bringing a holiday message: Go vegan on Thanksgiving.
PETA said two "sexy pilgrims" will be at Lafayette Square near the White House at noon handing out free tofurky roasts.
The meatless duo hopes to give turkeys something to be thankful for this holiday.
According to PETA, more than 300 million turkeys are killed in the U.S. annually. Forty million are consumed on Thanksgiving alone.
EatTurkey.com said 88 percent of Americans surveyed claimed they enjoy those fat, flightless birds on Thanksgiving. The site said that last Thanksgiving, consumers chowed down on more than 736 million pounds.
But PETA argues these birds are naturally intelligent in the wild. The organization says many birds consumed for food are drugged so much they become too fat to eat. Others are simply packed like sardines into a warehouse, where many suffer heart attacks, according to PETA.
So on the most food-indulgent day of the year, can you go vegan?