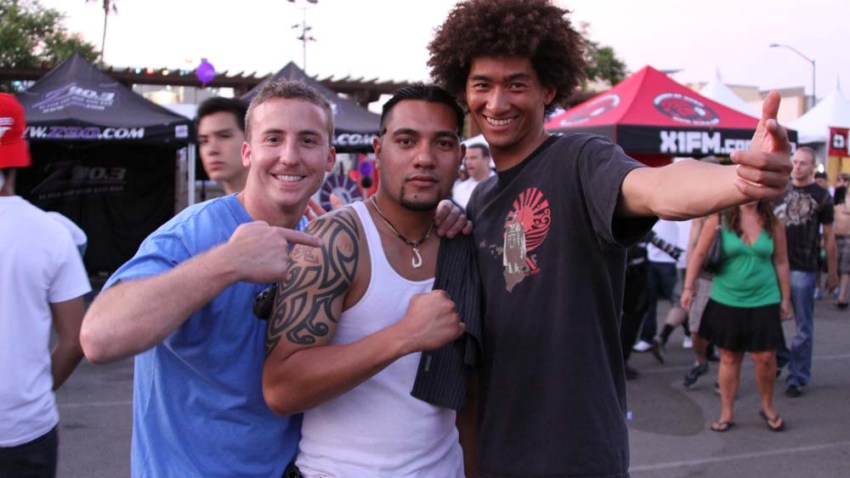 Summer might be over, but that's no reason to get off the street.
Today's festivals are enough to make Langston Hughes proud... particularly the Greater U Street Parade and Festival starting at 11 a.m.
The parade runs alongs U Street from 10th to 13th Streets, 13th Street from U to V Streets, and then on V Street from 13th to 14th Street. It will include local high school and college marching bands, youth organizations, politicians, celebrities and U Street retailers (Ben's Chili Bowl, anyone?).
At noon, Ward One councilmember Jim Graham steps up to officially re-name V Street, NW, between 13th and 14th Streets to "Langston Hughes Way."
Then it's festival time 'til 5 p.m. on the newly designated Langston Hughes Way, at the Harrison Recreation Center and the African American Civil War Memorial, with children's activities, health screenings and live entertainment for all.
V Street, NW, between 13th and 14th Streets will be closed to traffic until 6 p.m.
H Street, NE, meanwhile is closed between 10th and 14th Streets until 9 p.m. for -- what else? -- the annual H Street Festival & Bazaar. This year's fun includes more than 30 musical and dance performances, a fashion show preview of DC Fashion Week, face painting, rock climbing, basketball games, carnival games, dog tag making, free health screenings, crafts, and international foods.
The H Street Festival starts at noon and runs until 7 p.m.
Meanwhile, if you're driving around town Sunday, avoid the I-395, aka the Southwest Freeway.

DC's Department of Transportation is scheduled to close a lane on the Southwest Freeway (I-395) on Sunday, September 20, to conduct a field survey in the roadway. The far right lane on the eastbound side of I-395, west of the Francis Case Memorial Bridge, will be closed until approximately 2 p.m. Stay on your left to get by.