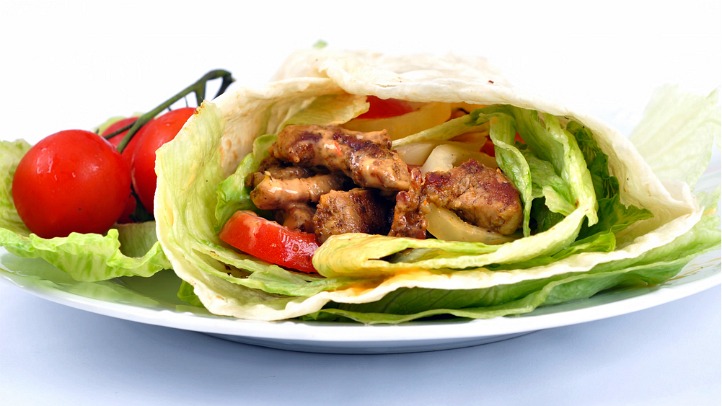 Let's see... last time you went to a "Greek" party, you were likely sitting on a plaid couch in an old house, drinking keg beer and posing for photos you prayed your parents would never see.
So it's probably been awhile. And anyway, this weekend's festivities? They're not about that kind of Greek party. (No frat boys or sorority girls were harmed in the making of this article.)
Instead, get your fix of souvlaki, gyros, feta burgers and baklava. You can sample all your favorite Greek goodies (see PDF flyer and menu here) at the annual Spring Greek Festival at St. Sophia's Cathedral (3601 Massachusetts Ave. N.W.).
The fest runs noon to 10 p.m. on Friday and Saturday, May 13 and 14, and Sunday, May 15 from noon to 7 p.m.
An indoor buffet will serve up Greek classics, with the outdoor grills churning out gyros, calamari, feta burgers and more. Sample Greek beer and coffee, enjoy traditional music, shop in the marketplace and take tours of the cathedral (Sat.-Sun. only). Plus, there's a moonbounce, crafts and games for the kids.
The history of the festival dates back to 1944, when St. Sophia held its first Greek Bazaar at the Pythian Temple on 9th Street N.W., one of the first events of its kind. And it inspired many other Greek and non-Greek churches in the area to hold similar festivals.
The event's been held on the grounds of St. Sophia's since 1964, but it really expanded in 1990, when the chairman brought in a 100-foot tent, added vendors and included more kids' activities. It has become one of the area's most popular cultural events and draws people from all backgrounds and ethnicities.
Admission is free, but donations are welcome. Call 202-333-4730 to make a donation.
---
Check Out the Scene: Keep up with what's happening in the D.C. area anytime, anywhere. Follow us on Twitter and Facebook, sign up for our e-mail newsletters, download our iPhone app or join our Flickr group.