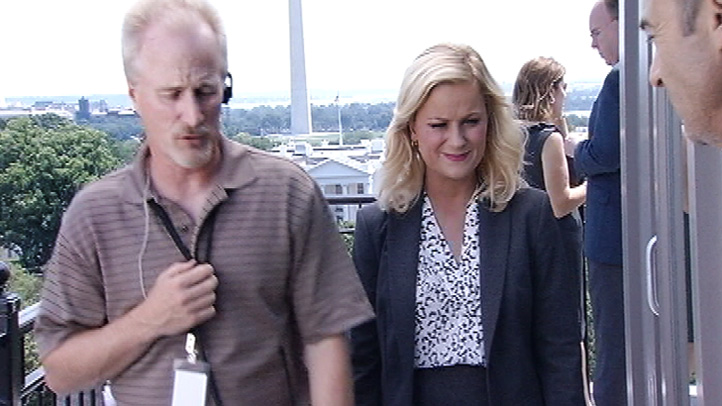 The NBC hit comedy "Parks and Recreation" will wrap up filming Friday in the District.

Amy Poehler, Adam Scott and Chris Pratt rubbed shoulders with senators like John McCain and Barbara Boxer Thursday, and Poehler, who picked up an Emmy nomination for the show, says she's star-struck dealing with some long-time Washington lawmakers.

"We're getting to work with some special guests, so that's really exciting," Poehler said. "Everybody's welcoming me, and just like my character, Leslie Knope, I am very excited to meet them."
According to Film.DC.Gov, they're here to shoot the season five premiere: "Scenes will feature the characters touring DC and talking about relationships."

Ooh, relationships!

If you want to get a peek, stick to areas near the White House, including New York Avenue between 14th and 15th, Pennsylvania Avenue NW between 3rd and 15th, and 16th Street NW between H and I. See the complete list of shooting locations and times here.
---
Check Out the Scene: Keep up with what's happening in the D.C. area anytime, anywhere. Follow us on Twitter and Facebook. Sign up for our e-mail newsletters.