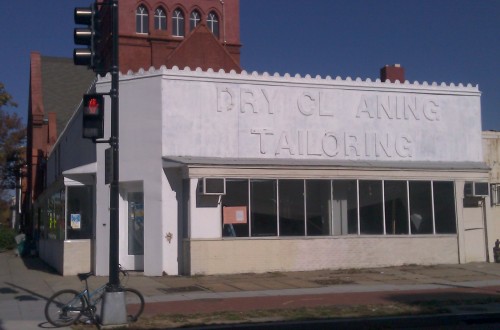 Back in June, Young & Hungry colleague Lydia DePillis reported that big-time Philadelphia restaurateur Stephen Starr was close to signing a lease at the old Shirt Laundry space at 14th and Q streets NW for his très français concept Parc Brasserie.
Another food blog downplayed the report. But lookie here: Placards are now up on that corner, indicating that Parc Deux Restaurant Partners LLC will be moving in with a 246-seat "restaurant, bistro and cafe" serving "classic French cuisine" for breakfast, lunch, dinner and brunch.
A hearing on the application is slated for Jan. 3.
Starr is behind the popular Philadelphia resto Parc.
Starrs Align? Placards Up For 'Parc Deux' was originally published by Washington City Paper on Nov. 7, 2011.
Copyright CITYP - Washington City Paper