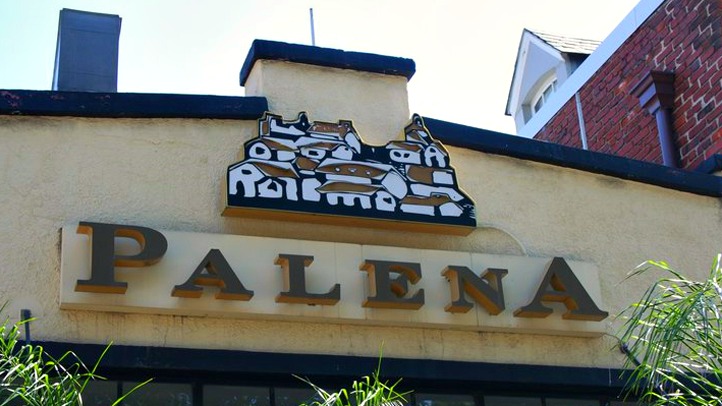 Much has already been written about -- and awarded to -- Palena Chef Frank Ruta. Best Chef Mid-Atlantic (James Beard Foundation); Best Chef (Food and Wine); Restaurateurs of the Year (Wasthingtonian).
But lately, fresh buzz has been stirred by Palena's more accessible, i.e. affordable, Palena Cafe (3529 Connecticut Ave. NW).
Sure, Palena Cafe lacks the romantic ambience of its big sister Palena's sublime Dining Room. The decor couldn't be more ordinary with its fairly cheap-looking booths, uncomfortable wooden seats and small tables, all tightly squeezed together.
To be realistic, though, if the choice is whether money should be spent on decor or on food, food wins handily -- and the diner most assuredly wins with Palena Cafe's food.
The menu varies seasonally, as well as according to mealtime. We stopped in for dinner after a fairly exasperating experience trying to find parking -- and thankfully, soothed from the moment the dining service began.
From the Salad-Soup-Starters portion of the menu, the lime-scented seviche of wild striped bass (1$4) arrived as a rainbow on the plate. The accompanying radishes, pickled grapes and toasted mustard seed created a popping visual akin to seeing the best holiday lights on the block.
Now, getting to down what you would think is fairly boring dish: the Palena cheeseburger ($12) and a side of shoestring fries ($7). The burger was cooked to the chef's preference of medium rare. The meat had an incredible texture and freshness, and the fries were not greasy, hot and exceptionally crisp. Perfection -- especially with the dipping sauce of mayonnaise with a biting kick of chipotle.
Desert is a must. Any of them. As are the drinks, quite strong and flavorful.
Palena Cafe doesn't take reservations so be prepared to stop by on the early side for date night.