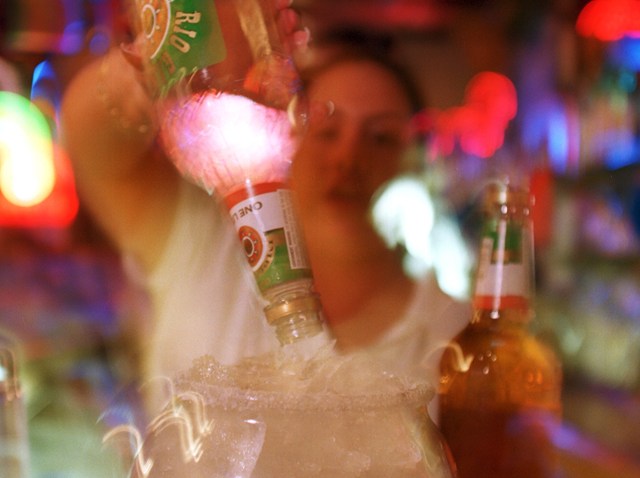 Ah, spring. The blossoms are budding, the Metro is packed, the tourists are foaming at the mouth, and yet it's still freezing outside. Damn, we need a drink.

A new Hora Feliz -- yeah, yeah, that's Happy Hour, we took Spanish in eighth grade, too -- kicked off today at downtown Mexican staple Oyamel Cocina Mexicana (401 7th St. N.W.). We're talking margaritas, selected draft beers and Oyamel's ponche (white wine, Simebrea Azul, Patron Citronge, agave nectar and tropical fruit juices) for four bucks each, plus half-off wines by the glass. That's about as recession-friendly as it gets downtown without resorting to drinking in an alley out of a paper bag.

And the $4 taco special means you're two tacos closer to properly lining your stomach for all that low-priced booze. All this goodness is available at the bar only, but would you really want to fight the folks wearing FBI sweatshirts to grab a table, anyway?

The specials run 4:30 through 6:30 p.m., Sundays through Fridays.
Copyright FREEL - NBC Local Media