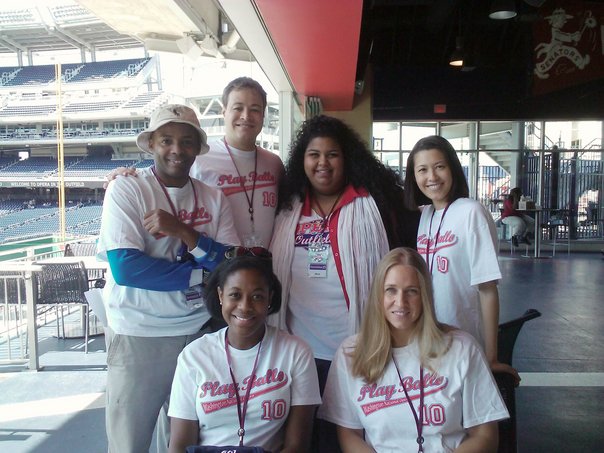 Opera was in the outfield last night in the District.
Generation O council member Abeer Abdalla, whose group caters to young opera fans, said the event Sunday night -- during which fans at Nationals ballpark watched the Washington National Opera's season opener "A Masked Ball" broadcast live from the Kennedy Center -- was about making the genre more accessible to all.
"'Opera in the Outfield' is about making opera accessible to everyone," Abdalla said.
The unique community event was enjoyed by young and old, with additional pre-game and intermission activities adding to the on-screen drama -- and maybe even hitting home run for the Opera's future box office sales.
"If you can get new patrons to the outfield by surrounding them with familiar sights and sounds, introducing new music and pageantry is just another legacy for them to savor," said Abdalla, who hopes patrons will be encouraged to also seek out operatic opportunities in the theater.
Now in its second year, Opera in the Outfield has surpassed attendance expectations, filling the ballpark stands, and outfield, with a projected 20,000 guests.
"When it comes to the All-American dream, there isn't much standing between a 9th inning home run and a climaxing aria."