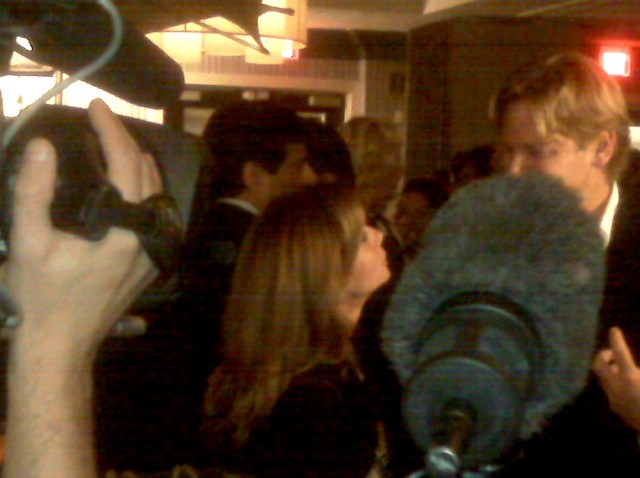 Approximately 82 percent of D.C. residents are now on reality shows. (Please don't check our statistics, though. Just don't.)

And filming has most definitely begun for "The Real Housewives of D.C." Lynda Erkiletian -- one of said "Housewives" -- was spotted at Washingtonian's Style Setters Party last night.
Try to ignore that in this photo, it looks like the guy she's talking to is about to be devoured by a Tribble.

A cluster of cameras and producers followed her around during the event at Liaison Capitol Hill Hotel (which, by the way, is giving out free ice cream this afternoon).

Erkiletian, natch, was named one of Washingtonian's Style Setters.

When she's not filming for the fifth installment of Bravo's "Housewives" series, she serves as president of one of D.C.'s most prominent modeling agencies, T.H.E. Artist Agency in Georgetown. Are we detecting an "America's Next Top Model" crossover in the works? Oh, never mind, that's on The CW.