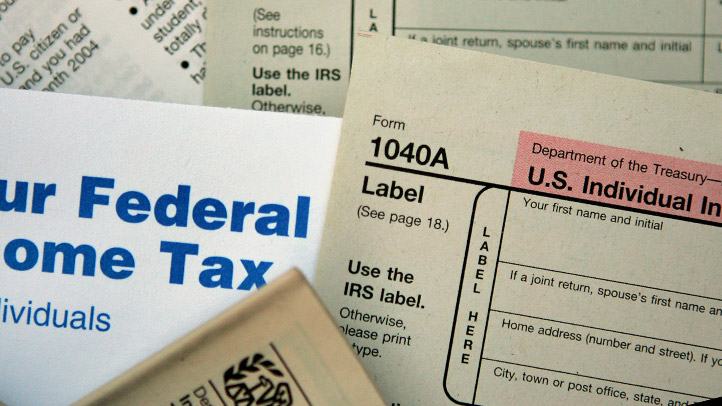 Depressed about paying taxes? Hey, at least you don't have to pay $453,770 of them.
But certain White House residents do.
The Obamas released their 2010 federal income and gift tax returns today, listing an adjusted gross income of $1,728,096.

Most of that amount comes from sales of President Obama's books. And even considering their hefty tax bill, it's not like they're paying rent on a horrifyingly overpriced English basement on the Hill. (We're fairly certain that 1600 Penn is rent-free.)

Indeed, the Obamas must be doing all right -- they reported donating $245,075 (about 14.2 percent of their adjusted gross income) to 36 different charities, the White House said. The largest reported gift was $131,075 to the Fisher House Foundation.

While it would look pretty awkward if the president hadn't filed his taxes yet, there's a good chance that some of you haven't yet.
If that's the case, take a look here to see which post offices are open past 6 p.m. And when all the horror is behind you, reward yourself with a Tax Day Special at BLT Steak (1625 St. N.W.). And when we say Tax Day Special, we don't mean free advice on your 1040-EZ. We most definitely mean half-priced cocktails.
---
Check Out the Scene: Keep up with what's happening in the D.C. area anytime, anywhere. Follow us on Twitter and Facebook. Sign up for our e-mail newsletters. Don't forget our iPhone app!