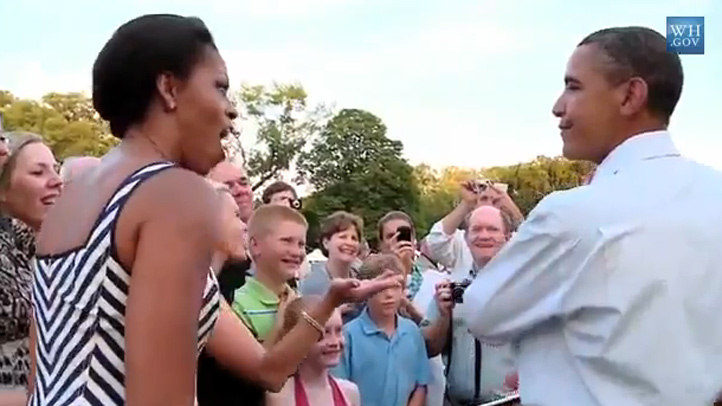 During a recent White House meet-and-greet, a wailing baby just wasn't having it, reports Mediaite.
That smart little kiddo just. Didn't. Care! that the arms holding her were actually the famously well-toned guns of Malia and Sasha's mom.
But before the first lady passed back the baby girl, she handed her to the president -- and the baby instantly stopped crying, winning a smug look from Barack Obama and mock indignation from Michelle.

Turns out the executive office comes with all sorts of powers. Barack Obama could just be the greatest baby-soothing invention since the bouncy seat.
And the Democratic National Committee is probably skipping with glee right now. Odds that this works its way into a 2012 video? Darn good. (Oh come on, you know you thought about it.)
---
Check Out the Scene: Keep up with what's happening in the D.C. area anytime, anywhere. Follow us on Twitter and Facebook. Sign up for our e-mail newsletters. Don't forget our iPhone app!