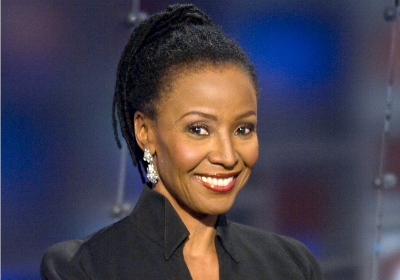 Style icon and TV host B. Smith, in town for a tasting at her eponymously named restaurant in the Beaux-Arts Union Station, told Niteside the person she most admires is the Secretary of State.
"If I had to be someone who I most admired, it would be Hillary Clinton because she affects policy," said Smith. "She has overcome tremendous odds as a wife, and she's so damn smart. That's my idea of a real celebrity."
Smith, a star in her own right celebrated for her design savvy and cooking prowess, said she threw her energy into the restaurants scene because she's always had a passion for food.
"Everything I have ever done I've done because my passion for food predated modeling," Smith, a former model, said. "There were great cooks in my family -- my grandmother, aunt and of course my mother. I understood early on that modeling was a business that had a short life span, so what would I do after my modeling career was over? Do what I loved and was passionate about of course.
"So the restaurant business was natural for me because of my love and passion for food."
She also had a tip for other aspiring entrepreneurs: "I delegate. It is the only way to be successful!"