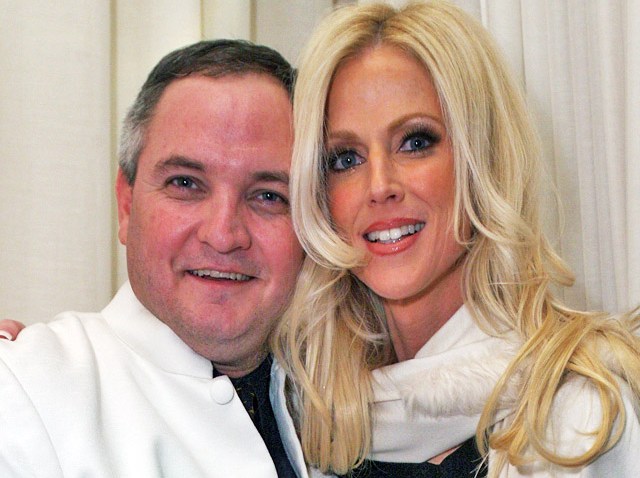 Alleged White House party-crasher and "Real Housewives" starlet Michaele Salahi is clueless when it comes to running her own Virginia-based winery, according to one of Washington's top wine connoisseurs.
Charlie Adler, CEO of Taste D.C. and author of "I Drink on the Job," ripped the "Real Housewives of D.C." castmember who stumbled into the spotlight with her hubby earlier this year when they turned up at the White House State Dinner allegedly without an invite. The Salahis' vineyard has been front and center on the Bravo reality show.
"I don't watch the show regularly, but I do know the Salahis and I can tell you Michaele Salahi doesn't know a thing about running a winery or wine in general," Adler told Niteside. "Michaele is just there to be a girl on (her husband Tareq's) arm. She has no clue what she's doing."
"Don't be fooled by television."
Adler said he's known Tareq before he was married and he was into the flashy lifestyle: "He was always the guy who wanted to lead the jetsetter, playboylife," he said.
Adler confessed that the District wine culture has changed but one aspect has remained steady: consumption.
"The city has changed a lot since I first started Taste DC years ago," he said. "There weren't a lot of wine parties and small restaurants certainly didn't have that many options of wine like they do now. D.C. drinks more wine than any other city in the country."
TasteDC, founded in 1997 by Adler has taught more than 10,000 students in exclusive wine basic classes and catered hundreds of events.
Adler, while not a fan of the Salahis' vineyard, said there are a number of great places in the District to imbibe. "Cork and Vinoteca wine bars are great," he said. "A meal without wine is breakfast."