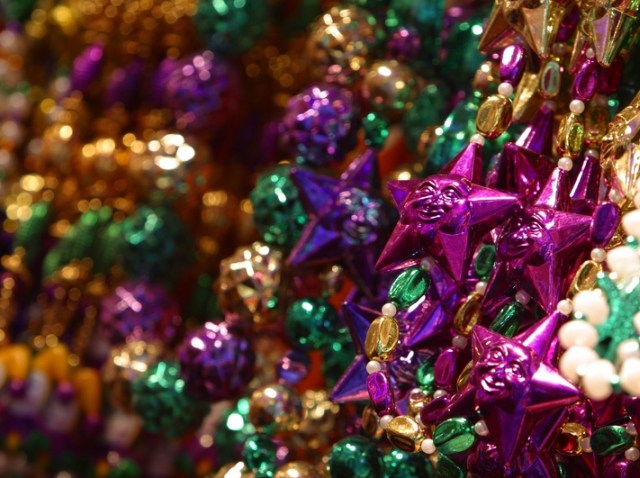 Hill staffers outfitted guests and pets alike during a Super Bowl party on Sunday.
Rep. Earl Blumenauer's press secretary, Erin Allweiss, bought "a whole suitcase of Mardi Gras beads" for a joint Super Bowl party she threw with Rep. Chris Van Hollen's senior advisor, Doug Thornell, at the Left Bank restaurant over the weekend, according to The Hill.
Dozens of Saints-leaning staffers -- including some from Sen. John Kerry's office -- attended the party, and some even reportedly handed the party favors over to dogs and their owners outside the event.
"There were quite a few bejeweled dogs out last night," Allweiss told the Hill.