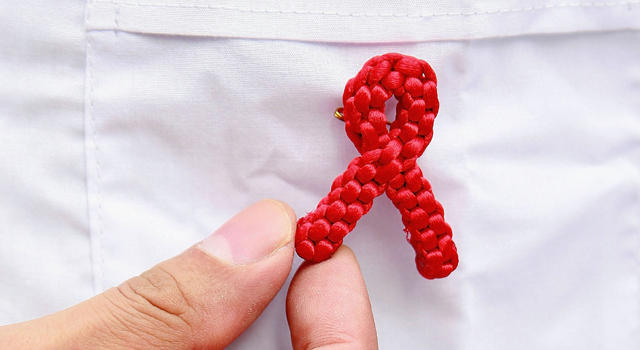 A bar in northwest D.C. is offering what organizers are calling the District's first weekly bar night for HIV-positive men.
It's called POZ. Its creator, a party promoter named Jacob Pring, has himself been POZ for six years, and says dating can be difficult once guys learn he has HIV. He has a boyfriend now, but he said "over the course of six years, I've been turned down like 20 times because of the issue of being HIV [positive]."
Pring said he aims to erase the stigma of being HIV-positive by giving POZ guys a chance to mingle and be themselves. Or as one regular attendee, David, puts it: "Basically, to meet other people who are positive without having to worry about the whole disclosure thing that you normally have to when you're at a bar."
In fact, even POZ's DJs are POZ. Though negative folks are welcome too, like Cale Shah, a bartender who said he finds the mixer downright inspiring.
"Everyone's having a good time," Shah said. "They have a better outlook on life, and it rubs off on you."
POZ is held every Tuesday night at Motley Bar at 1318 9th St. N.W.
Listen to the complete story at wamu.org.
Copyright 2009 WAMU 88.5 - American University Radio. All Rights Reserved.
Copyright WAMUo - WAMU