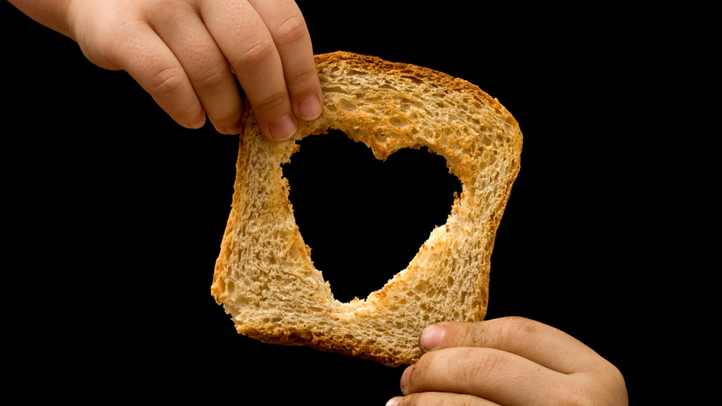 Share Our Strength, a nonprofit focusing on childrens' nutrition, kicked off its annual Dine Out for No Kid Hungry week on Sunday. Several restos around the D.C. area will offer special promotions and donate portions of their proceeds to the group through Saturday, Sept. 24.

At P.F. Chang's, 50 cents of every order of the Lettuce Wraps appetizer will go to Share Our Strength. Ristorante Piccolo (1068 31st St. N.W.) and Tuscana West (1350 I St. N.W.) will offer a prix-fixe menu with part of the profits going towards the campaign.

Beacon Bar and Grill (1615 Rhode Island Ave. N.W.) and M Street Bar and Grill (2033 M St. N.W.) are also participating -- which means an extra excuse for you to indulge in their well-loved buffet champagne weekend brunches.

Catching a flight out of Reagan but still want to participate? Donate, and get a free taco at California Tortilla in terminal C.

Other participating spots include both locations of The Palm (1225 19th St. N.W. and 1730 Rhode Island Ave. N.W.); Dino (3435 Connecticut Ave. N.W.), and the following chain restaurants:
Boston Market
Bruegger's Bakery Café
Cinnabon
Corner Bakery Café
Denny's
Share Our Strength aims to end childhood hunger by 2015 through sponsoring nationwide fundraisers and other special events. The organization supports summer meal initiatives, school breakfast assistance, after-school meals, improving access to food stamps, and nutrition education for families in communities affected by malnutrition.
---
Check Out the Scene: Keep up with what's happening in the D.C. area anytime, anywhere. Follow us on Twitter and Facebook. Sign up for our e-mail newsletters.