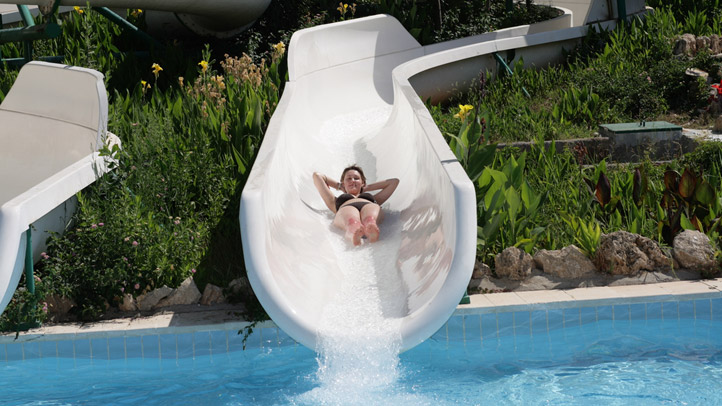 Grab your towel, goggles, and bathing suit... and ignore the weird sometimes-rainy weather we've been having, because hey, at least we're not Seattle.
The Hurricane Harbor waterpark opened last weekend at Six Flags America, with a new attraction, ZoomAzon Falls. The 50-foot-tall slides will have you twisting, turning (and possibly screaming) at speeds of up to 35mph before dumping you unceremoniously into a pool. Oh come on, once you're done with that, you're just heading to the lazy river, anyway, right?
Park tickets are $29.99 when bought online before Friday, May 27. Admission includes entrance into Six Flags America and Hurricane Harbor. The park will begin daily hours this Friday.
---
Check Out the Scene: Keep up with what's happening in the D.C. area anytime, anywhere. Follow us on Twitter and Facebook, sign up for our e-mail newsletters, download our iPhone app or join our Flickr group.