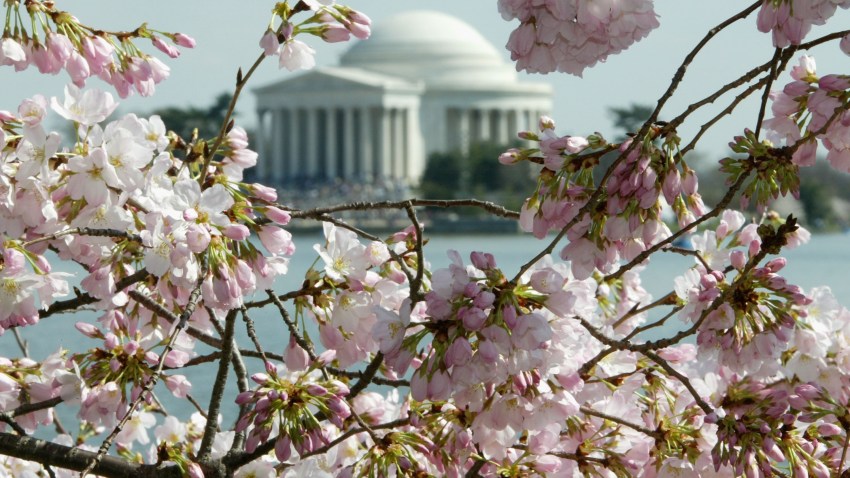 You may want to pack some cash along with your camera if you're going to this year's National Cherry Blossom Festival.
You'll have to pay to attend one of the highlights of the two-week event -- the Sakura Matsuri festival.
For the first time in 15 years, there will be an admission fee ($5) to the Japanese culture street fair. reports the Washington Post. That price will get you access to crafts, concerts and lectures. You'll have to pay extra for food and drinks.
The admission fee will help pay for the production of the event, which can top $300,000.
The Sakura Matsuri fair, held at 12th Street and Pennsylvania Avenue N.W., is one of the big events associated with the Cherry Blossom Festival. It'll be held April 9.
Children ages 12 and under still get in for free.
Oh, and if you're wondering, viewing the cherry blossoms still won't cost you anything -- except the patience you'll lose while navigating the crowds.
---
Check Out the Scene: Keep up with what's happening in the D.C. area anytime, anywhere. Follow us on Twitter and Facebook. Sign up for our e-mail newsletters. Don't forget our iPhone app!