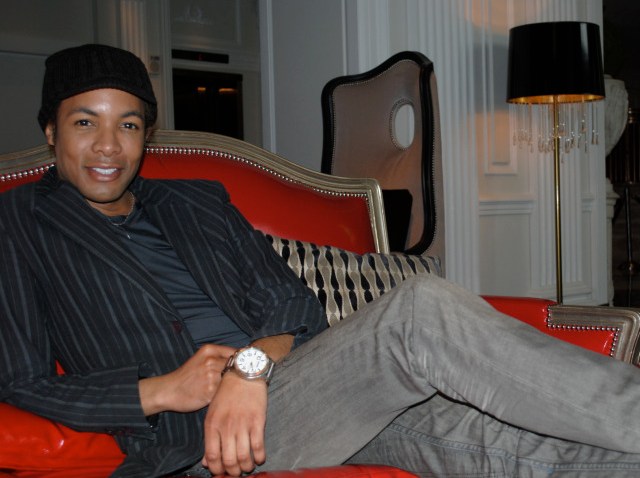 Paul Wharton, owner of Evolution Look Modeling Agency, has been a fashion fixture in D.C. since he first started modeling years ago. Back in the District after judging BET's "Rip the Runway" amateur modeling competition, Wharton, a socialite turned fashionisto, spent the last days of New York Fashion Week helping model hopefuls become catwalk divas. With a touch of fabulousness and wisdom that only a model that has been around the block could offer, Wharton dished on his fashion inspirations, how stylistas can look glam on a budget and his upcoming reality television show.

You're a model, image expert and stylist. How did you fall in love with fashion? When I was growing up, my mom was doing some modeling here in Washington. And when I was a kid I was working with an agency in Crystal City, Virg., that was owned by a woman who is now my business partner at Evolution Look, Cynthia Wilson. When Cynthia decided to leave the business, my mom bought her modeling agency. So when I was 11-years old I started to learn a lot about fashion, make-up, modeling, walking and going on auditions.
Who are your fashion inspirations? The thing about clothes and inspiration is that I get inspired by something sitting in the back of my closet. Years ago, when I bought a Hermès Birkin bag when I was only 19-years old at the time I was too embarrassed to tell the cashier that I didn't want to pay that much money. I didn't know how much it cost -- so I just let them go ahead and put it on my A[merican Express] and I was like, 'Oh God, I'll just have to deal with this later.' But, 13 years later, it was a good investment. I try to buy pieces that transcend the trends and the seasons.
If someone wants to get model fabulous, where would you send them to shop in D.C.? What are your favorite boutiques? My ideal favorite boutique in D.C. is a place where there is a lot of turnover. The thing that has frustrated me about a lot of D.C. boutiques is that I will go in to visit and three months later I'm looking at the same clothes -- to me that's uninspiring. I like stores where everyone can shop. I rarely endorse brand names because for one thing, I'm grown and I don't need a label to define me. To me, a very fashionable person can go to American Apparel and H&M and just hook it up.
How do you feel about Desiree Rogers stepping down from her post as Social Secretary in the White House? It's just unfortunate ... according to her press release it says she's moving onto other corporate opportunities but the reason why we all think she's leaving is just unfortunate and to continue to see the fall out from [the White House State Dinner] I just want that to go away. She probably wasn't where she was supposed to be that night but it was her first go.
Do you have any future projects you are working on? Where can we find more of Paul Wharton? I am working with MTV, and we have something great going on that could be my greatest project yet. I am the creator, executive producer of a new series that is totally awesome. It's about modeling and it's a reality show. It's me, models, other industry experts ... because this is about discovering people who are real working models.
I tend to stay away from a lot of these [reality] shows where you have to critique people. I didn't want to do those shows that wanted a Simon Cowell-esque type character. I don't like to break people down to build them back up again.
Lastly, your hair stays fabulous! Who is your hairstylist? Here in D.C., I like Demetress Valentine, she's a freelance hair stylist in Maryland. I like James Cornwell -- he used to do my hair a lot. There was a girl who was doing my hair at Bubbles and for $35 she hooked it up.
Oh yea -- and there's a rumor going around that you'll be appearing on Bravo's "Real Housewives of D.C." series... I have been shot by those cameras but ... watch what happens.