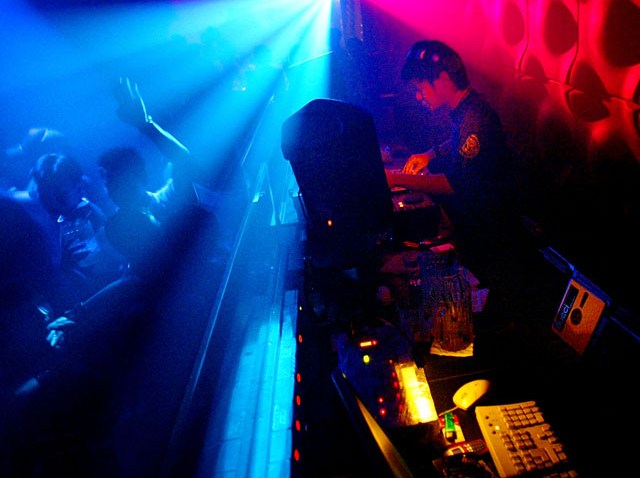 Change has come to the Capital -- that is, to the nightlife. After that run-of-the-mill happy hour, there are so many options to keep the party going in the District.
And our friends up north at the New York Times are finally starting to take notice. The Times just published an article explaining the wonders of D.C.'s nightlife to New Yorkers. But will they take time out of their precious hipster schedules to take notice?
This town is carving its own niche for party life -- it's not just about NYC and LA anymore. And the numbers don't lie. Within the past year, 53 restaurants, bars and boutiques have opened in the area known as Mid-City (roughly from Thomas Circle up 14th Street through U Street, and along U down to Ninth), the Times reports:
The nexus of the new energy is at 14th and U Streets, but the geography of D.C.'s burgeoning night life stretches up to Columbia Heights, down 14th through Logan Circle, past the Convention Center into Chinatown and out to the revived H Street Corridor.
Theme parties, extended happy hours and musical variety via DJ sets have welcomed a new, hip and professional crowd that's hungry for more. Plus, if you took a drive through those neighborhoods, there's plenty of empty space for even more restaurants and bars. The District shined in its nightlife during the '70s with go-go and during the '80s with local punk bands like Minor Threat. But what spurred the recent afterhours renaissance?
"The [Obama] election kind of hit the gas pedal on a change that was already occurring," Eric Hilton told the Times. Hilton owns several popular hangouts such as Marvin, the Gibson, Patty Boom Boom and the Eighteenth Street Lounge.
Yes, the president is having a hard time with "change" on the Hill, thanks to the gridlock on healthcare and other bills. But leave your partisanship with the bouncer when you're ready to party in the District.
Oh, and be kind to the New York hipsters.