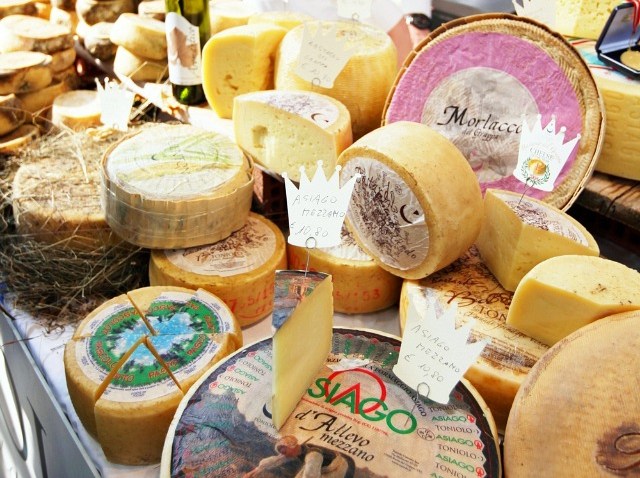 In "While Warning on Fat, U.S. Pushes Cheese Sales," a front-page article in the Sunday New York Times, Michael Moss reported that Americans eat 33 percent more cheese today than they did in 1970, a trend that's partly the result of the U.S. push to "get dairy back into Americans' diets."

Though the article focuses on sales at Domino's, Taco Bell and Pizza Hut, the trend has unfurled just as steadily in local cheese shops and boutiques.

"This isn't just about Del Ray [Alexandria] or the neighborhood," said Jill Erber, cheesemonger and owner of Alexandria's Cheesetique (2411 Mt. Vernon Ave.). "We're seeing month-over-month growth, with visitors from D.C., Maryland and out of town." Cheesetique is the only shop/restaurant in the area offering a cheese-focused menu.

Erber, whose shop sells more than 300 types of curds, points out other barometers that show an increased passion for product: soldout cheese classes and rising sales of cheese flights in the restaurant.

And the trend within the trend? Raw milk cheeses. "People aren't as afraid of raw milk as they may have been two or three years ago," Erber said. "They're more knowledgeable about the health benefits, and besides that, they're tasty."
---
Let's Go Around Town: Keep up with what's happening in the D.C. area anytime, anywhere. Follow us on Twitter and Facebook. Sign up for our e-mail newsletters and find out What You're Doing Tonight with texts delivered right to your mobile phone -- just text DCTONIGHT to 622339 to sign up. (Message and data rates may apply.) Don't forget our iPhone app!