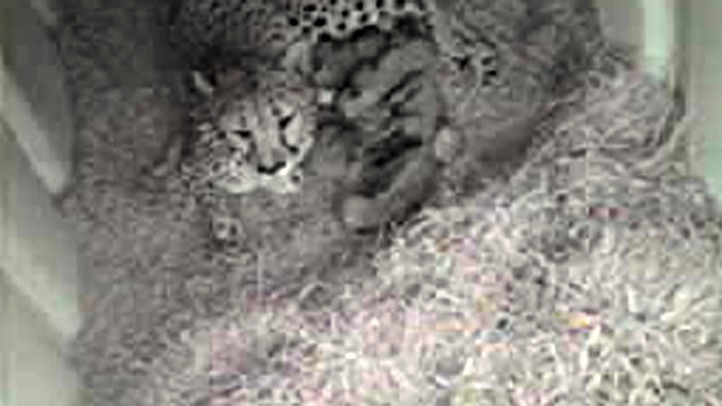 Rejoice! The influx of adorable baby animals continues, helping to soothe our constant need for cute animal pictures.

Five cheetah cubs have been welcomed into the world at the Smithsonian Conservation Biology Institute in Front Royal, Va., the zoo announced today. The cubs were born May 28 to six-year-old Amani. She's proved to be a dedicated mom; zoo staff have observed her nursing and grooming the cubs.

The birth of the litter is important not just for cuteness -- cheetah births in U.S. zoos have dwindled. "This is the only litter of cheetahs born this year in a North American zoo," the zoo says on its website.
Two single cheetah cubs were born to two different mothers in Front Royal in recent months, including a male cub to Amani in December. Her cub was given to the other mother to raise, because cheetah moms usually can't produce sufficient milk when they only have a single cub.
The cubs are a results of Association of Zoos and Aquariums' Species Survival Plan "matches animals across the country to ensure genetic diversity in the population," the zoo says:
Cheetah experts recently met to discuss dramatic management changes to bolster the population, recommending that cheetahs that are genetically valuable and of reproductive age be moved to one of nine breeding centers.... [to] give the animals more space and mating options, increasing the odds of successful reproduction.
All right, that sounds a lot more altruistic than just doing it for cute Flickr pics.
---
Check Out the Scene: Keep up with what's happening in the D.C. area anytime, anywhere. Follow us on Twitter and Facebook. Sign up for our e-mail newsletters. Don't forget our iPhone app!