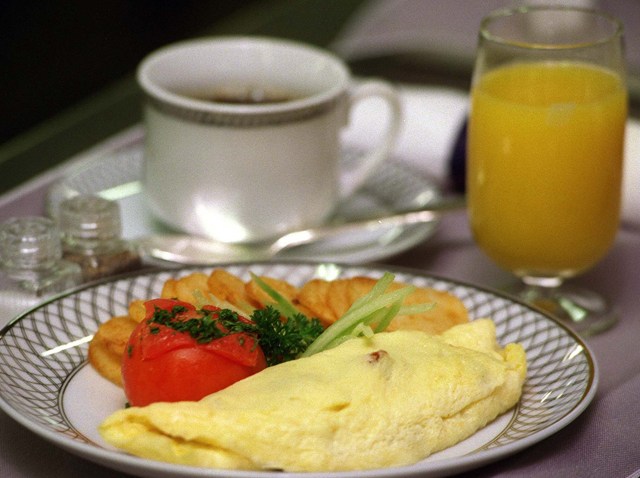 The same question comes up on Sunday mornings: "Where should we go for brunch?"
The Four Seasons? Too fancy. The Diner? Perhaps not fancy enough. You've done Georgia Brown's, the Beacon and Perry's. You don't want to wait in line at Open City.
Well, now you have another option. Agora (1527 17th St. N.W.) is trying to get on the map as hot brunch spot in D.C.
The Turkish- and Greek-inspired restaurant in Dupont Circle is offering a new brunch menu. Don't expect your average omelet and French toast here. This menu features an assortment of spreads, including labneh (strained yogurt with diced apples, walnuts, savory and endive), a cheese and cure section with a sheeps' milk cheese served with orange marmalade; and a variety of salads including a beet salad with lemon mashed potatoes, garlic, orange, and lemon vinaigrette.
And true to Mediterranean fare, Agora has cold meze options. How about Swiss chard stuffed with pinenuts and tomatoes or smoked eggplant with green and red peppers, olive oil, garlic, parsley and dill?
There's also the traditional brunch food of eggs benedict and scrambled eggs -- with a Mediterranean twist, of course. And the prices may be right. All the dishes mentioned are $9 or less.
Agora means "gathering place" in Greek. And its owners want it to be just that in Dupont: a Mediterranean oasis in the city.
OK. We'll bite.
---
Let's go Around Town: Keep up with what's happening in the D.C. area anytime, anywhere. Follow us on Twitter and Facebook. Sign up for our e-mail newsletters and find out What You're Doing Tonight with texts delivered right to your mobile phone -- just text DCTONIGHT to 622339 to sign up. (Message and data rates may apply.) Don't forget our iPhone app!