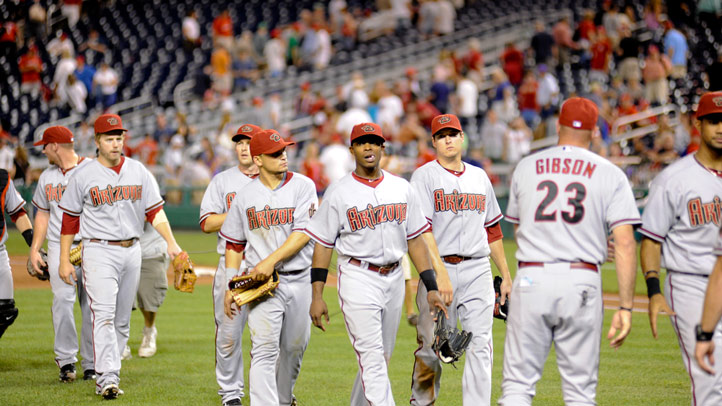 You might expect the Nationals Baseball Family Day to be at... oh, let's see... Nats Park, right? Nah, that's just too simple.

Instead, the Smithsonian American Art Museum (8th and F Streets N.W.) is hosting the free event this Saturday, July 9, which includes a meet-and-greet with two Nationals players, photo ops, and a crafts table, where kids can make their own pennants or foam fingers.
The event begins at 11:30 a.m. with a Q&A session with the players. Photo ops are available from noon to 1 p.m. At 3:15 p.m., you can catch a tour of baseball-themed works in the National Portrait Gallery collections.
---
Check Out the Scene: Keep up with what's happening in the D.C. area anytime, anywhere. Follow us on Twitter and Facebook, sign up for our e-mail newsletters, download our iPhone app or join our Flickr group.