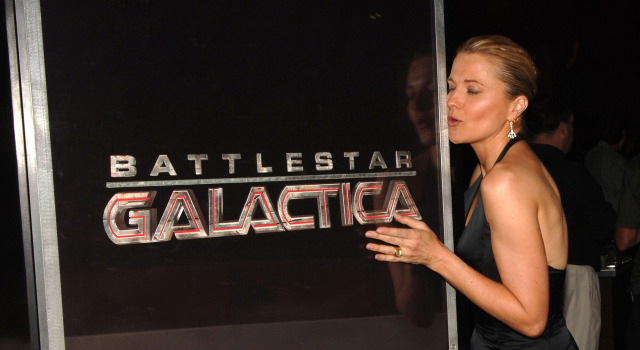 Strife in the Middle East. Famine in Africa. Global economic meltdown. Earth has more than its fair share of problems. Today, in the quest for answers, the United Nations will look to the cosmos.
"The show has been a sort of laboratory for the choices and issues real people in governments are making every day," said McDonnell.
UN representatives on the panel include Robert Orr, assistant secretary-general for policy planning, executive office of the Secretary-General.; Craig Mokhiber, deputy director of the New York office of the High Commissioner for Human Rights and Radhika Coomaraswamy, special representative of the Secretary-General for Children and Armed Conflict.
The event is part of the U.N.'s Creative Community Outreach Program which seeks to "establish partnerships with the entertainment industry to tell the U.N.'s story," according to U.N. Spokesman Juan Carlos Brandt.
Last month, as part of the program, the crime drama "Law & Order: Special Victims Unit" shot an episode on the U.N. campus.
Sci Fi channel thought that the themes they explore on the television show, which has drawn a cult-like following since its re-imagining in 2003, would play well in the U.N. chambers.