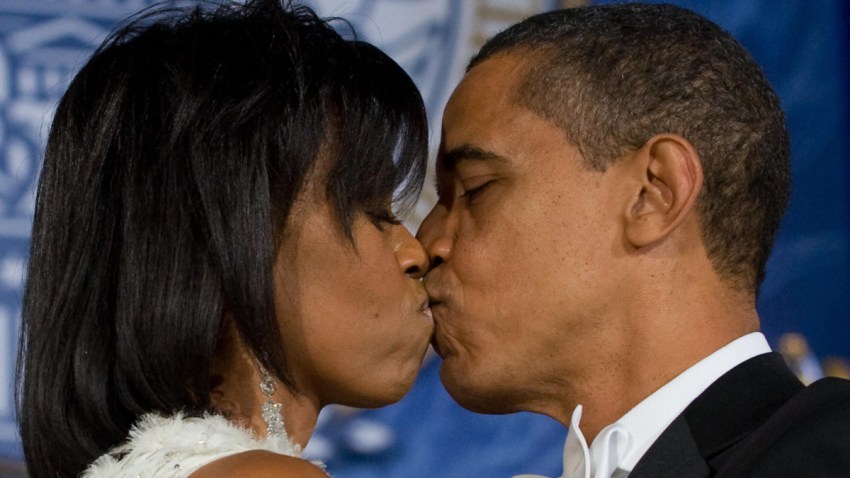 CHICAGO — President Barack Obama and his wife, Michelle, spent Valentine's Day at an upscale restaurant Saturday in their hometown.

The Obamas are spending a long weekend in Chicago for their first real break since he became president on Jan. 20. Aides say they have no public events.

The couple left their Hyde Park home on Chicago's south side Saturday evening for a quiet dinner at Table 52, a restaurant owned by Oprah Winfrey's former chef, Art Smith. The menu features traditional Southern fare such as grits and sausage and catfish jambalaya.

The trip came with a minor hiccup: Obama's motorcade left without the small group of reporters who travel everywhere with the president. The motorcade pulled out of the neighborhood and left the president without media coverage for about 45 minutes, unusual for the news organizations covering Obama and the White House.

Earlier in the day, Obama began his weekend with a familiar trip to a gym in a friend's apartment building. Between his election and inauguration, Obama made the daily trip to his friend's gym. Obama didn't speak with reporters.

Obama's weekend break came as he savored his first big victory in Congress and celebrated Friday's passage of the $787 billion economic stimulus bill as a "major milestone on our road to recovery. "

Officials said he would sign the measure on Tuesday in Denver.
Copyright AP - Associated Press