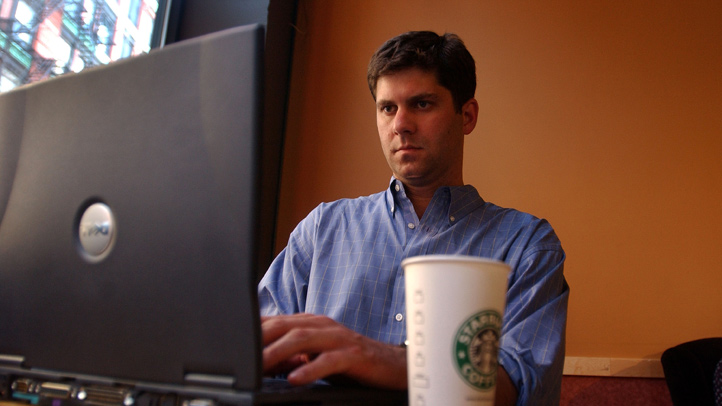 Over the past month, writers have been cached in corner booths of dimly lit coffeeshops across the nation, tenaciously typing away, hoping to go from novice to novelist.
National Novel Writing Month wraps up today, with participants who have aimed to write an entire novel in 30 days. The requirements are simple: 50,000 words, any genre, and you can't start before the first of the month.

"By putting a month as the time limit, I know I wouldn't waste years of my life," said Steven Chen, who participated this year.
It takes a dedicated writer to complete the challenge, and many can't keep up with the pace of the competition. Broken down, a writer would have to hammer out 1,666 words a day.

"I felt like my arms were going to fall off," said Carissa DiMargo, editor of NBCWashington.com's The Scene, who attempted the challenge in 2006. For the record, she made it to 47,000 words.

Those who have endured the marathon in the past have relied on support from other writers. The website for National Novel Writing Month (generally called NaNoWriMo) features support forums, progress checkpoints, pep talks, and information about local "write-ins."
The forums aim to be a place where "participants from all over the world can gather to char, cajole and procrastinate."

At Chevy Chase Neighborhood Library the Wednesday night before Thanksgiving, writers gathered in a library meeting room for a scheduled write-in, hosted by librarian Emily Menchal. Armed with coffee and surge protectors, writers took advantage of the allocated quiet time.

"I've made a commitment where three Wednesdays in November, I write from 6 to 8 p.m., and what I produce is evidence of the commitment I've made to myself," said NaNoWriMo'er Lyn Soudien.
That sounds entirely reasonable. Keep her away from those NaNoWriMo Ate My Soul people.

"This is the last day of #NaNoWriMo," tweeted @MidnightDBA. "I'm 14,110 words short of goal, with 13 hours left in the day. BANZAIIIIIEEEEE!!!"

Those who complete the task get... well, they get the self-satisfaction of conquering such a creative and taxing endeavor.
Known as "winners" (publishing isn't the point! finishing is!), they'll get their novels listed on the winners' page. They'll also receive a "winner" web badge and a PDF certificate. To prove their success, they simply have to upload their 50,000 words to NaNoWriMo's online word counter.

So for the votaries who've embarked on this challenge, take satisfaction knowing you'll have a novel under your belt, and a distinct advantage at arm wrestling. And if you're not finished yet, remember you have all the way until 11:59 p.m. before you check in with the Novel Draft Aftercare forum.
For those participating next year, Godspeed, and remember, you can't type the same word 50,000 times.
---
Check Out the Scene: Keep up with what's happening in the D.C. area anytime, anywhere. Follow us on Twitter and Facebook. Sign up for our e-mail newsletters.