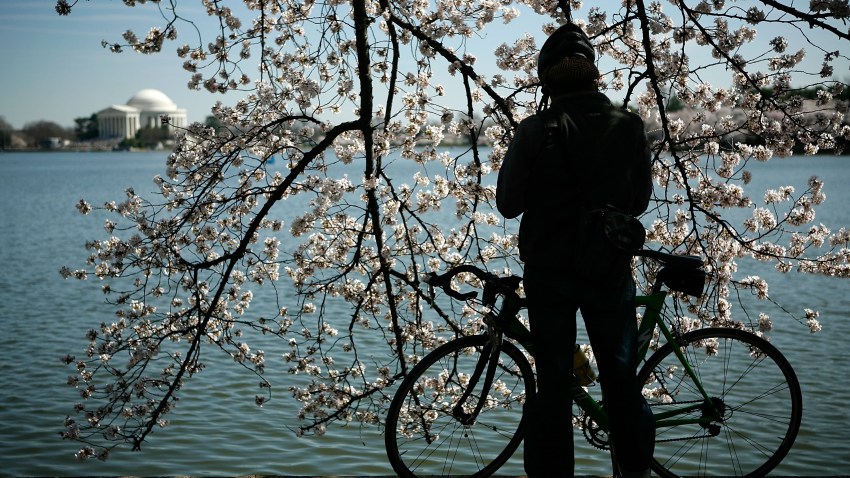 The National Cherry Blossom Festival is coming to an end. Today is the final day of the festival, which celebrates spring and the blossoming of the cherry trees given to the city in 1912 by Japan.
Saturday's events included a parade along Constitution Avenue and a Japanese street festival.
The 10-mile Cherry Blossom Festival race began today at 8 a.m. Metro opened two hours early -- 5 a.m. -- to accommodate runners. The transit agency suspended all weekend maintenance work for the festival's final weekend. Metro has seen several days of near-record ridership thanks to the festival this year and had its highest ever weekday ridership on April 2.
The festival began March 27 and the cherry blossoms peaked (70 percent of the blossoms around the Tidal Basin open) on March 31. Now, there's hardly a blossom left to see this weekend.
You can catch music, dance and performing artists at the Target Performance Stage at the Sylvan Theatre (15th Street and Independence Avenue S.W.) from noon to 5:45 p.m. today. See the complete schedule here.
Copyright AP - Associated Press