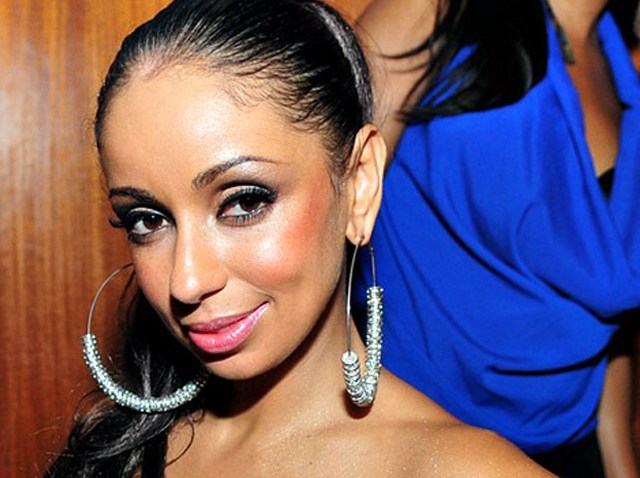 This weekend, Grammy Award-winning singer Mya celebrated her birthday at DC's Lux Lounge (649 New York Ave. N.E.). Her personal hairstylist for the evening, James Cornwell (also found at PR @ Partners) not only perfected the look of her locks, but styled her wardrobe as well.

"Mya is so cool and laid-back; she was helping her friends get ready while I was getting her ready," Cornwell told Niteside. "We chose the outfit first, with a 'vote' happening between friends and the team. It was fun... then Mya and I collaborated on what the hair should look like.... Knowing it could get hot and that she loves to dance, we decided a long flowing pony tail would be best, especially to last for the night!"
Mya does indeed love to dance -- she's had roles in dance-focused flicks like "Dirty Dancing: Havana Nights," and came in as runner-up on season 9 of "Dancing With the Stars."

That doesn't mean, though, that she wasn't up for some (hopefully, sweat-proof) makeup. "She let me be creative with the look for her eyes, cheeks and lips," said Cornwell, "and when she looks in the mirror [and] then looks at me with a smile and says 'Nice!' -- man, that's a good feeling!"

In addition to dancing the night away at Lux, Mya had a special request of her friends for her birthday, asking that they make a donation to the North Shore Animal League -- a charity for which she'll be doing a marathon in the future to raise more funds for the cause.