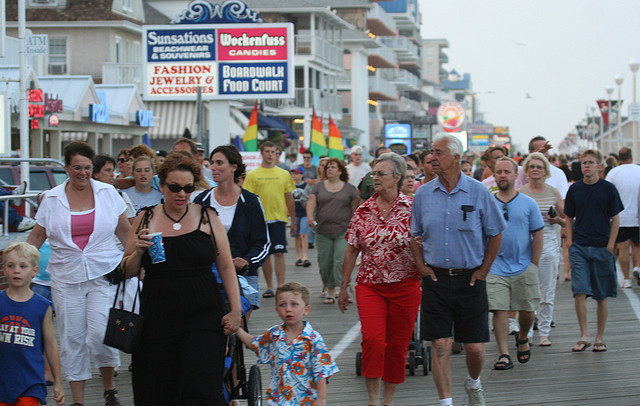 Ocean City is not the resort town it used to be. It's bigger and better.
The town has made a few improvements for the 2011 summer season.
For starters, there's more sand. Engineers pumped 900,000 cubic yards of new sand into Ocean City beaches, the Baltimore Sun reported. It's part of a $9 million beach replenishment effort. Officials say visitors will notice the change most around 81st Street.
Some longtime structures have also received a facelift.
The Victorian décor has been updated at the Phillips Beach Plaza Hotel. The hotel is known for its porch rocking chairs. And the hotel replaced the Phillips By The Sea restaurant with a new eatery that features Latin and Asian dishes.
There are also more thrills. The Sportland Arcade has a new virtual roller coaster. It uses 3-D glasses and a wind machine to get the customer's heart pumping.
Jolly Roger Amusements has a new "extreme zip line" that sends riders swooping through the air as high as 60 feet, the Sun reported.
What you won't see are more ads. The city is cracking down on businesses that stuff leaflets on car windshields, screen doors and everywhere else.
Jim Waggoner of Long and Foster realty said bookings for resort rentals are up 11 percent over last year in Ocean City and the Delaware beaches.
Copyright AP - Associated Press