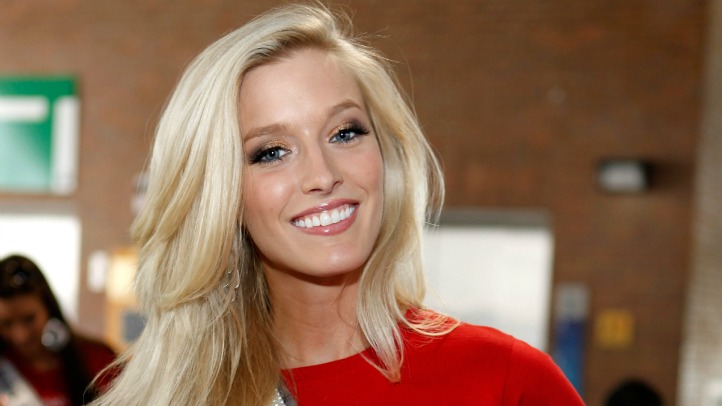 Maryland native Allyn Rose, 24, is a familiar face in the pageant world. Prior to winning her current title of Miss District of Columbia 2012, she served as the very first Miss Sinergy and represented her home state as Miss Maryland USA 2011.
During each of her reigns, Rose used her platform to speak out on a cause close to her heart: breast cancer prevention. At 16, she lost her mother to the disease, and now she's announced her decision to undergo a preventive double mastectomy.
Speaking to People magazine, Rose said her mother's own decision not to remove both breasts is what ultimately took her life. "My mom had her right breast removed at 27, but at 47 or 48, it came back in her left breast," she told People:
"She could have had that other breast removed, but I'm sure there was a part of her that thought she didn't want to give up this other part of herself. My dad said he begged her for years and years to get it removed, but she said no. It's ultimately the thing that killed her."
Rose is the carrier of a gene that she says has a 75 percent chance of causing breast cancer in women who carry it. "It's a very strange change in our genetic code," she told People. "Almost all of the women in my family have passed away from it."
And at 24, just three years away from the age at which her mother was first diagnosed, Rose -- a graduate of University of Maryland College Park -- says she's not willing to take the risk. "Breasts don't define your life. I'm choosing life over beauty," she said.
Rose, who will be representing D.C. in the upcoming Miss America 2013 pageant, tells People that her surgery will take place in January 2014 if she takes home the crown, or if she loses, next June when her local obligations are finished.
Rose adds that she looks up to fellow Marylander and breast cancer survivor Giuliana Rancic for inspiration and, like Rancic, plans to use this experience to educate others.
"Title holders across the country get an opportunity to speak to their generation and have something they can advocate," she said.