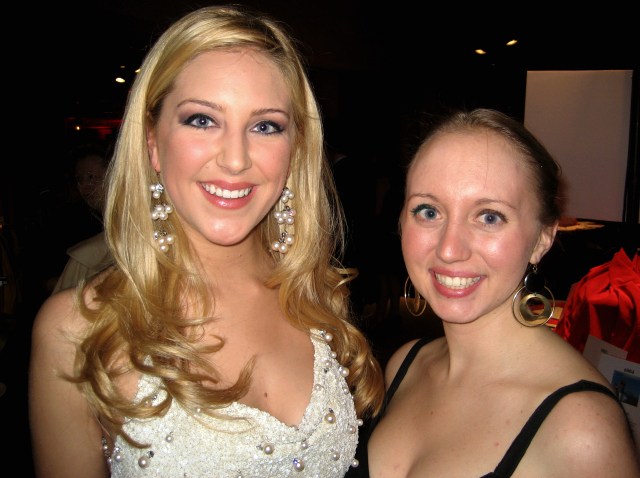 Two guests at the Washington National Opera's annual Midwinter Fete this weekend were especially excited about the red and black costumes worn by supernumeraries to create "An Evening in Paris."
"The costume designers really work magic," said Jen Corey, Miss DC 2009, with her roommate, Morgan Pursley, between the food, dancing, auction and Parisian street entertainment at La Maison Francaise Saturday night.
"Each outfit was redesigned from something worn on the stage. They are recycled!"
Both employees of the WNO, Corey and Pursely are particularly proud of the opera's resourcefulness. But it is no mere operatic coincidence that the French word for "again" is encore.
Corey took recycling as her service platform to Miss America, while Pursley allowed her to bring it home with her as well. The two recently decorated their entire apartment with re-purposed items from the local Goodwill.
"We're all about reusing and recycling," Pursely said. "[Our apartment] is awesome -- and brilliant on the budget."