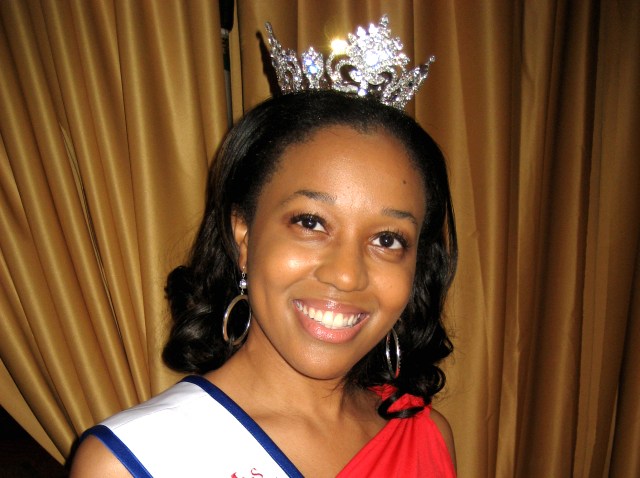 It was hard to miss Allison Hill, Miss Black DC USA 2010, at Sunday's 7th annual Capital Blue Jeans Ball.
The Beauty Queen got into the spirit for the Capital Food Bank, donning her dungarees and crown for a taste test fest to benefit the organization's many programs.
"At first I was surprised [to wear jeans], but I like it because everyone is more comfortable, and I don't have to worry if someone spills something!" she said.
But putting on her favorite pair wasn't as easy as you'd expect.
"I have to be honest - I don't really have a favorite anymore. I haven't gotten to wear jeans much this year. But I used to love Express jeans. They fit everybody!"