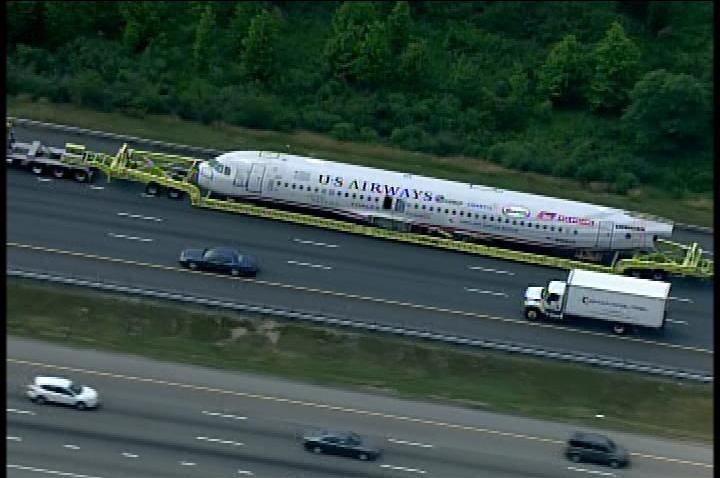 The US Airways jet famous for the "Miracle on the Hudson" is making its journey to its new North Carolina home.
The New York-to-Charlotte flight splash landed in the Hudson River in 2009 after the jet hit a flock of geese. Everyone was safely evacuated while on the water.
The 120-foot fuselage left Saturday from Harrison, N.J., and crossed the Delaware Memorial Bridge about 1 p.m. Monday.

J. Supor & Son Trucking & Rigging Company has been tasked with taking the plane to the Carolinas Aviation Museum in Charlotte, N.C. On their website they offer a downloadable application for your smart phone so you can track the journey.

Before reaching Maryland, the truck had to carry the plane on back roads to avoid overpasses. According to a Twitter account tracking the journey, the team will restart the journey tomorrow and is expected to travel via Interstates 70 and 68 into West Virginia.
---
Check Out the Scene: Keep up with what's happening in the D.C. area anytime, anywhere. Follow us on Twitter and Facebook. Sign up for our e-mail newsletters. Don't forget our iPhone app!
Copyright AP - Associated Press