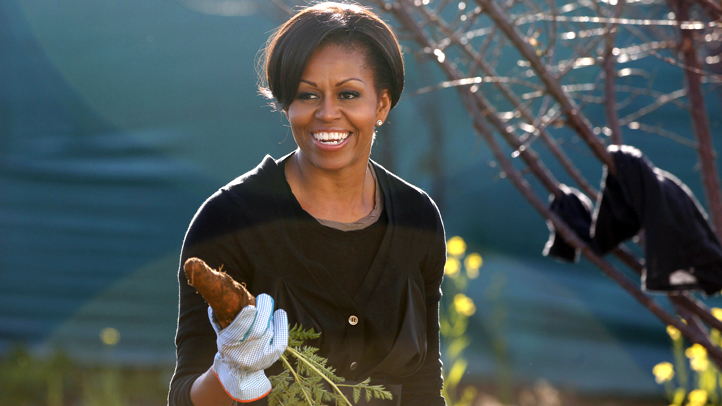 You have a chance to meet the First Lady Tuesday morning.
Michelle Obama will be at the Barnes & Noble at 555 12th St. NW to sign copies of her new book, "American Grown: The Story of the White House Kitchen Garden and Gardens Across America."
The book looks back at Eleanor Roosevelt's victory garden and shares stories from across the country about Americans who are actively involved in community, school and urban gardens.
Proceeds from the book will benefit the National Park Foundation.
The book signing begins at 11:30 a.m. We shouldn't have to tell you to expect tight security and long lines.