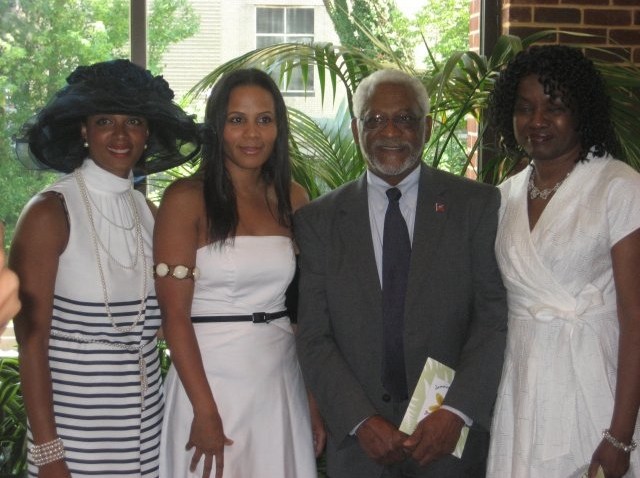 Michelle Fenty celebrated her Jamaican roots Sunday while pledging her support to fight homelessness in the Caribbean Islands.
"My parents are both from Jamaica ... and I'm proud of my Jamaican ties," said DC's First Lady. "It's important to raise awareness of and provide support to organizations ... regardless of where they are."
The best of the Caribbean Islands was celebrated and dignitaries pledged to fight the worst Sunday afternoon at the Jamaican Women in Washington's 8th annual Tea-Off to Good Health Fundraiser.
Haitian Ambassador Raymond Joseph and JWOW President Dr. Jacqueline Watson joined Fenty for a High Tea at the Four Seasons to enjoy Jamaican themed savories, sweets and sips as the JWOW ladies donned their Island wardrobe and wide brimmed hats for a fundraiser to combat homelessness.
Donations from the annual Tea-Off will support My Sisters Place and the Harriett Tubman Women's Shelter, but will also reach organizations assisting the over a million homeless in Jamaica and Haiti.