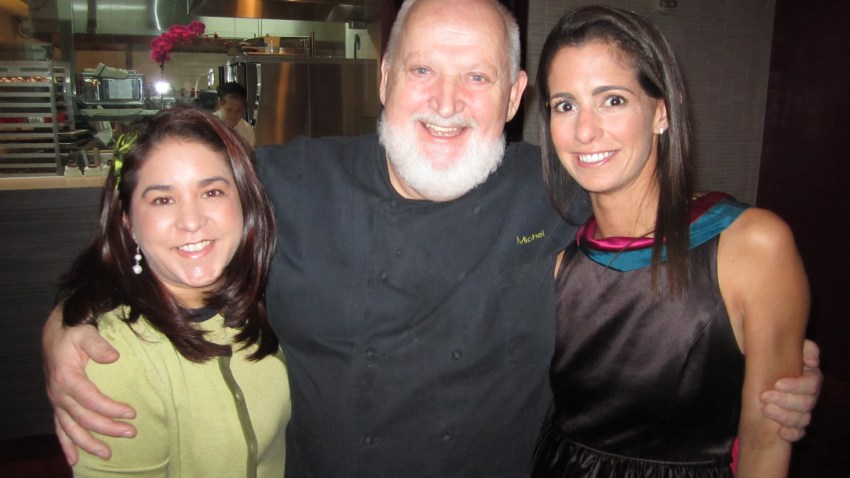 Open for less than a week inside the Ritz-Carlton,Tysons Corner, celebrity chef Michel Richard's new eponymous bistro is already generating considerable buzz.
Richard offered an intimate look at Michel over the weekend. The modern, French restaurant that Richard playfully describes as "the bistro version of Citronelle," is the latest in his series of culinary endeavors in the DC region. The space is 5,000 square feet and seats 110. The menu offers witty presentations and unexpected dishes like Tator Tots topped with caviar.
"Diners in this area are eager to try new dishes, experience new tastes, have memorable dining choices," Richard told Niteside. "And I intend to more than live up to those expectations."
It's not a stretch to say that the chef was born to cook. He still remembers the first time he saw a restaurant kitchen -- at age eight.
"The white hats, aprons, and all of the food -- I fell in love," he rhapsodized.
Now he wants to help Washingtonians fall in love all over again. One caviar-smothered tater tot at a time.