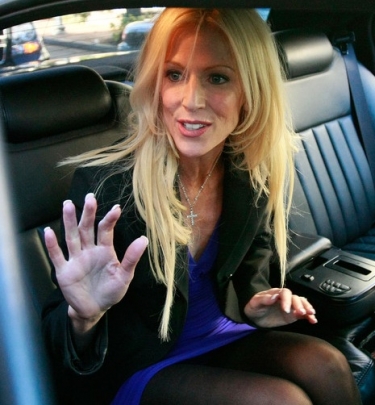 Michaele Salahi is still making headlines -- or headlining, anyway.
The Real Housewife of D.C. and ...alleged White House crasher is set to perform her dance music single "Bump It!" live on-air from Miami following the 4th hour of the NBC Today Show with Hoda and Kathie Lee and Hoda Friday morning.
"Fond memories" enticed this live debut in the Sunshine State, yet the gutsy blonde seems to be treating this performance more like she's in the Big Easy, or at least feeling that way.
"Anything I enjoy doing -- nerves never come into it," said Salahi in an e-mail to Niteside when asked if she was getting nervous. "Music and dancing are expressions of what you love and there is no wrong -- it is all fun! Fear and nerves are something to face head on and overcome and the only way is to get out and do it!"
"Bump It!" was released as a single in mid-May, yet Salahi promises, "It will be new and never heard before," alluding to a surprise happening in Friday's performance.
So... are we holding our breath for her and Tareq to head into the studio to record a duet? "You never know!" she teases. "Watch to see what happens next!!"