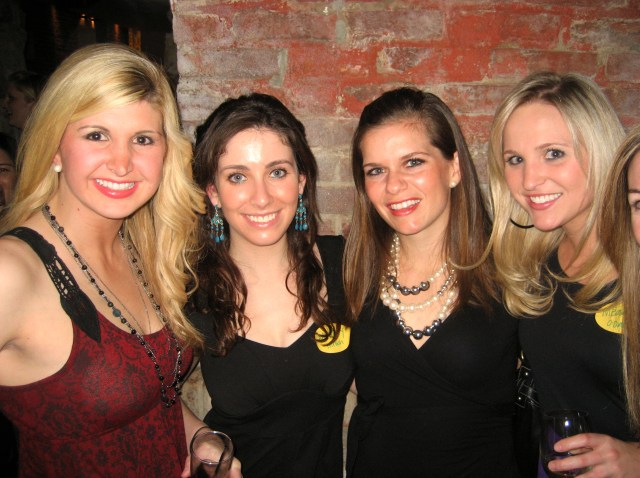 The Madison held a party to welcome a handful of new members to the exclusive women's club in Georgetown last night -- and this may have been the toughest year yet to gain access to the group, according to membership chairman Josie Taylor.
"This may have been our most limited year in history for new members," Taylor said Thursday night at the L2 Lounge party.
Membership to the six-year-old club that has become one of Washington's premier women's organization is capped at 100, and acceptance is based on age, education, community involvement and how well candidates bond with existing members.
"So many women in D.C. want a sense of belonging, to give back to the community and to meet like-minded friends," Taylor said.
"When I first came to D.C., I felt the same. I was a Southern transplant who didn't know many people, but found in the Madison a group of girls that have a lot of my interests and want to be philanthropic."
But limited membership means not everyone can be a good fit for the group.
"We had to turn a lot of people away this year," Taylor sighed. "The girls we selected were really the cream of the crop."