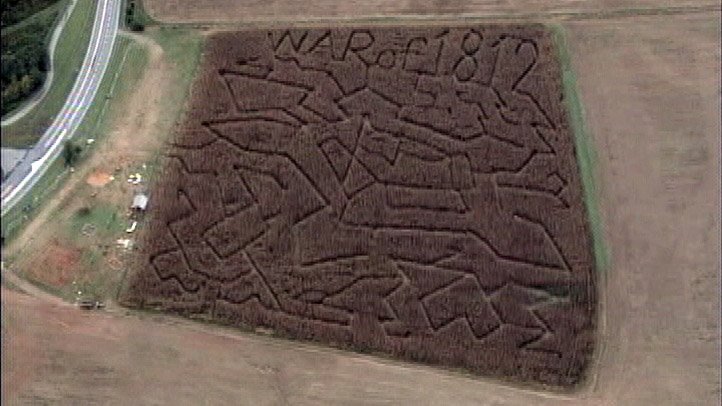 Fall is officially back and a farm in Howard County, Md., is offering a large corn maze with a historic twist.
This year the 10-acre Mullinix Corn Maze is shaped like Fort McHenry, coinciding with the 200th anniversary of the War of 1812 and the "The Star-Spangled Banner."
The maze is open Friday-Sunday through Nov. 4. Tickets are $9 for adults and $7 for kids.
You can find directions and more details about the maze itself here.