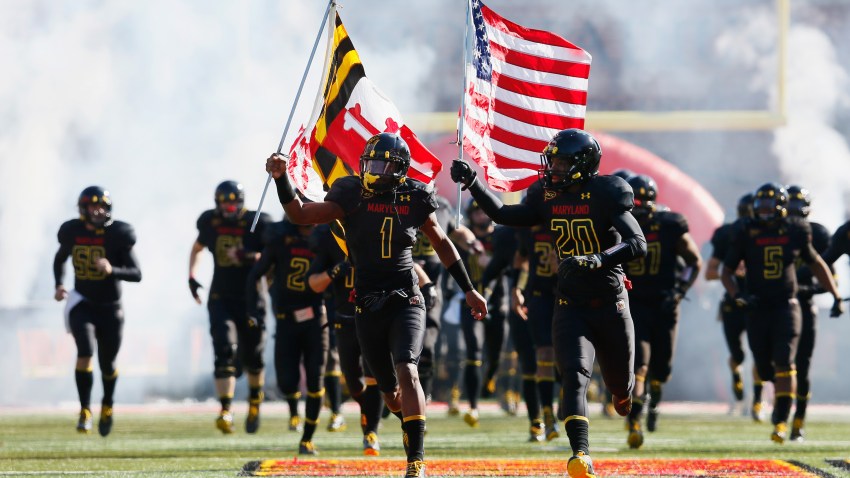 After nearly 60 years in the Atlantic Coast Conference, the University of Maryland is leaving for the Big Ten. President Wallace Loh announced Monday that the Terrapins will officially join their new conference on July 1, 2014.
The university's Board of Regents voted "very strongly" to leave the conference it helped found in 1953, according to Loh. Maryland is the second school to leave the ACC; South Carolina, now in the Southeastern Conference, left in 1971 to become an independent.
"Our best wishes are extended to all of the people associated with the University of Maryland," ACC commissioner John Swofford said in a statement. "Since our inception, they have been an outstanding member of our conference and we are sorry to see them exit. For the past 60 years the Atlantic Coast Conference has exhibited leadership in academics and athletics. This is our foundation and we look forward to building on it as we move forward."
The decision has been reported to be a financial one. Maryland had to cut seven sports this year in order to overcome a multimillion-dollar deficit and joining the Big Ten will entitle it to a bigger share of revenue. Yet, Maryland might have to shell out $50 million to leave the ACC, a recently-increased amount that it voted against in September, albeit unsuccessfully.
Maryland will likely be accompanied by Rutgers as the two schools have been connected throughout the process. If both schools join the Big Ten, it will give the conference 14 teams -- Illinois, Indiana, Iowa, Michigan, Michigan State, Minnesota, Nebraska, Northwestern, Ohio State, Penn State, Purdue and Wisconsin are the others -- and an incredibly misleading name.
The ACC is adding three new members starting in 2013. Pittsburgh and Syracuse are both arriving next year, while Notre Dame will do the same in all sports except for football and hockey in 2015. According to reports, Connecticut, currently in the Big East, would be the most logical replacement for Maryland.
---
Follow Adam on Twitter @AdamVingan and e-mail your story ideas to adamvingan (at) gmail.com.