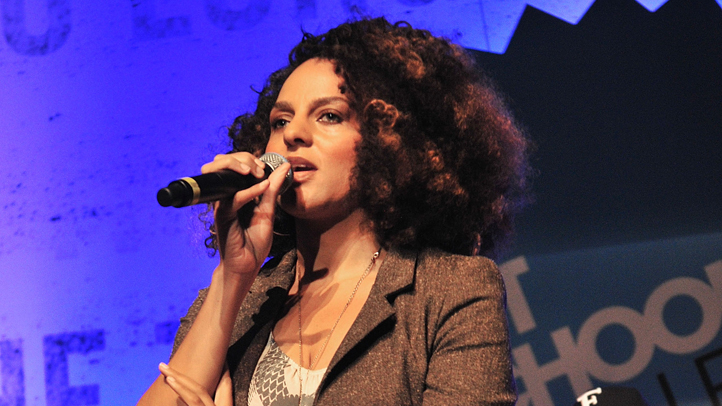 Singer Marsha Ambrosius performed for a packed U Street Music Hall last night, where fans were able to listen to previews of her forthcoming album, "Late Nights, Early Mornings."
"I wanted to make something that wasn't ordinary," R&B singer Marsha Ambrosius told her fans. "The Making of 'Far Away' for me was like a breath of fresh air. It would have been easy for me to simply make a video about a man and a woman having a bad breakup, but I had a deeper story to tell."
Formally of UK group Floetry, Ambrosius has been generating a lot of buzz online with her new music video, "Far Away." The song, written and recorded in 2008, was made after a close friend attempted suicide.
The video tells the story of two men who are in love with each other, but are constantly bullied in their community for it. Toward the end of the video, one of the men takes his own life.
"The entire point of the video was to show that words carry power, so be careful how you use them," Ambrosius said.
She also explained the importance of recognizing the signs of depression. "If someone close to you starts to distance themselves or exhibit strange behavior, say something. Ask them what's wrong. If you say nothing at all, you'll turn around and it'll be too late."
Ambrosius album, "Late Nights, Early Mornings," will be released on March 1, 2011.