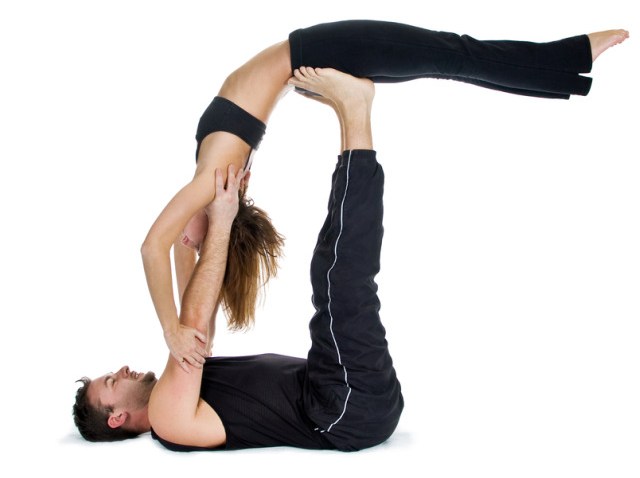 We don't know what you're doing Friday night, but we hope you've made plans for something late. 'Cause first, you're going to free acro-yoga.

Yes, we're just outright telling you what to do at this point.

Georgetown fitness retailer/training community lululemon is holding the free session at its Georgetown location (3265 M St. N.W.) from 6 to 7:15 p.m. this Friday, Sept. 4.

Free in D.C. first tipped us off to this, and we got in touch with the lulu gurus to find out more. We're told it's similar to partner yoga, but if you go alone, they'll be happy to partner you up. Yeah, well, we wish regular life worked that way.

It's like regular yoga with "flying" -- and before you start thinking about the final scene of "Dirty Dancing," don't panic.

"I think people get worried that they need to be super-yoga [people], but the way you support each other, it's pretty easy and fun," said Jess of lululemon.

Poses incorporate downward dog and handstands using your partner's back as a support. Acro-yoga it's similar to being a kid and having a parent swing you around by your arms … but less, well, likely to dislocate your shoulder. At least, we hope.