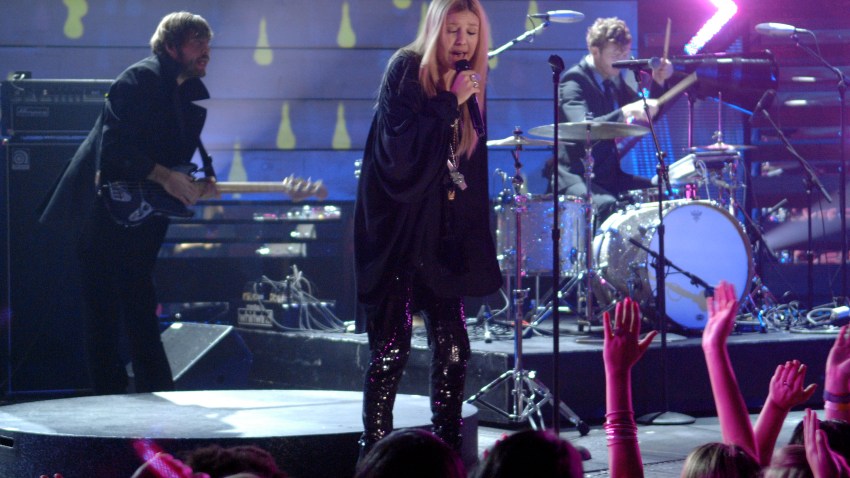 Laptop pop gets a girly makeover with Swedish-born Lykke Li, who will perform at the Sixth & I Historic Synagogue tomorrow night (tix are $20; $22 at the door). Her first album, "Youth Novels," debuted in February of last year and she was hailed as one of 2008's breakout stars. If you're not sure you've ever even heard her music, you probably have -- in the aisles at Urban Outfitters as you edge between college folk in their plaid shirts and those weird fringed bandana scarves.
And Lykke Li is a little like that -- maybe a little bit too self-aware, breathy and baby-voiced. At first you'll wonder where the substance is, but as her layered vocals and cascading notes swirl to a repeat, you'll suddenly discover she's beyond it all. At the ripe old age of 22.
Lykke Li will be performing with Wildbirds & Peacedrums, a group so ethereally obscure that (gasp) they don't even have a Wikipedia page. Their trademark seems to be strong, bare vocals and percussion that's vaguely reminiscent of a toddler playing a Fisher-Price rainbow-colored xylophone. But somehow, we mean that in a good way.
Copyright FREEL - NBC Local Media