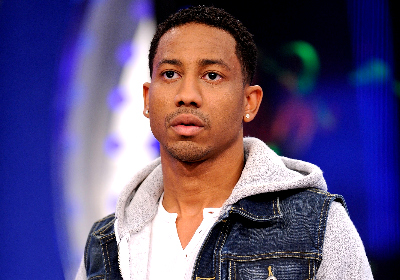 Actor Brandon T. Jackson visited the District last week to promote his new film "Lottery Ticket." Jackson dishes on his love for D.C., acting and why he's not the next Will Smith.
You're from Detroit. How do you like D.C., and do you visit often? I love D.C.! I did my first Kings of Comedy here, so it's always been one of my favorite places to come. I've hosted a few events for Howard University's homecoming.
What places do you like to visit when you're in the District? I love the Georgetown area and hosting parties at the Park at 14th.
You're the son of a Bishop, how was it growing up doing comedy as a preachers kid? It's something you always carry with you, something you definitely never forget.
Do you remember the first time you ever did a stand up act on stage? Yes, I'll never forget. I was 14-years old and I was in this talent competition for B.E.T. I did really good on the first few rounds and made it to the finals. They started filming at the finals, and for whatever reason I was nervous, so I bombed. The audience began to boo me -- even my parents were booing me. So I turned on the crowd and said, "So what?" It was pretty funny.
You've been in a couple of films now. What's been your best experience so far? I'd say "Tropic Thunder" because of the location. We got to film in Hawaii and that was amazing. I also had a good time filming "Big Momma's House 3."
What can people look forward to when they go to see "Lottery Ticket"? They can look forward to laughing a lot and also there's some really good acting in there.

How was it working with Bow Wow? It was a lot of fun, he's the only guy I know who can tweet and act at the same time.
Hollywood says they're looking for the next Will Smith. Do you think you can fill that role? No. I get sick of people in Hollywood saying that about every young black actor. No, I'm not the next Will Smith. I'm the next Brandon T. Jackson. Don't get me wrong, I respect him and his career, but I'm going down my own path.
Whose been your favorite person to work with so far? Ben Stiller and Martin Lawrence -- hands down. I learned a lot from both of them.
If you look 10 years down the road, where do you see your life and career? I see myself being the biggest movie star of my time.