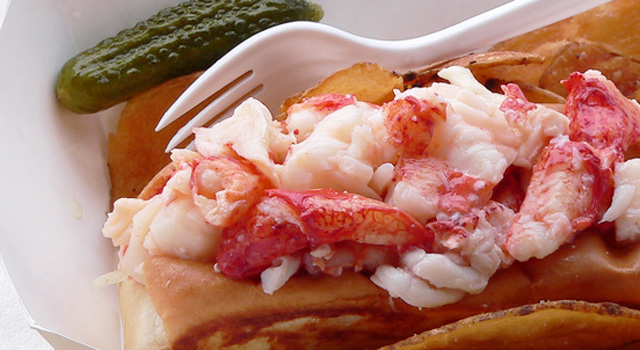 Move over Maryland crab. The streets of Washington are teeming with lobster lovers.
"It's a sense of adventure," said Skip West. "You never know where they're going to be."
"It's like lobster crack," added West. "You can't get enough."
"It's just huge chucks of lobster meat that we delicately mix in with our homemade mayonnaise, which is a lemon-based mayo," said Povich. "We also have a Connecticut roll, which is our lobster meat that we sauté in butter."
Don't be fooled: All that buttery goodness doesn't come for free. Lobster rolls run $15 a piece. Shrimp rolls ring up a smaller tab at $8. While you contemplate whether the price is worth it, you'll get schooled on what you're craving.
"What are we doing in line," asked Povich. "We're teaching you about lobster.
"We've got some great lobster music at the front of the truck and I'm just giving out hugs, which they seem to love, and just trying to spread some positive energy here in the D.C. area," she added.
All that work seems to be paying off. The line for a roll often stretches blocks deep. Some customers describe it as a "flash mob." At the same time, however, they're willing participants.