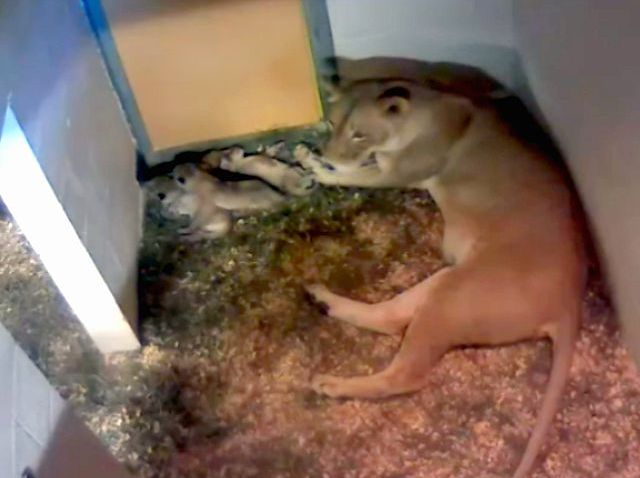 There's big news about baby lions, and you can watch it all unfold live online. The National Zoo is giving the public the opportunity to interact with staff members who work closely every day with the zoo's three adult lions and four newborn cubs.
On Friday, Sept. 17 at noon, you can take part in <a target="blank" nationalzoo.si.edu="" animals="" greatcats="" lionupdates="" href="a web chat about the zoo's new cubs and the cubs on the way. Take a look at the cub cam while you're at it. You will also learn what it takes to build a lion pride.
Last month the Zoo celebrated the birth of four cubs, born to first-time mom Shera and dad Luke.
---
Let's Go Around Town: Keep up with what's happening in the D.C. area anytime, anywhere. Follow us on Twitter and Facebook. Sign up for our e-mail newsletters and find out What You're Doing Tonight with texts delivered right to your mobile phone -- just text DCTONIGHT to 622339 to sign up. (Message and data rates may apply.) Don't forget our iPhone app!