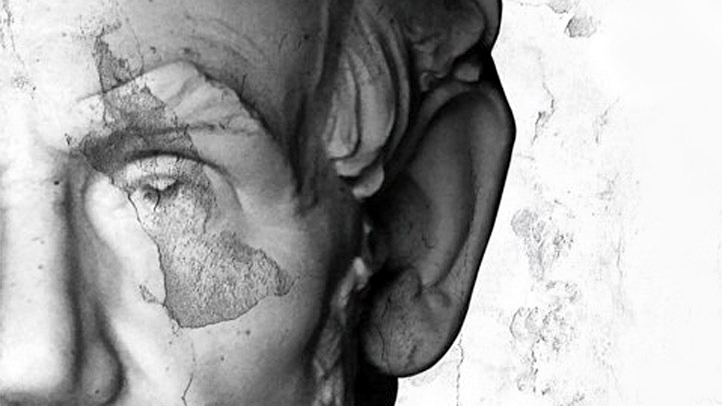 The National Museum of Crime and Punishment teamed up with Maryland's Surratt House Museum for a private screening of Robert Redford's "The Conspirator," due out in April.
The movie begins with President Lincoln's assassination, but deals mainly with the aftermath and the trial of the conspirators, focusing on Mary Surratt. "So it's not just an untold story... it's an unknown story to most Americans," said Executive Producer Webster Stone, (The American Film Company) who attended the screening at E Street Cinema.
Of Director Robert Redford, he told us, "I know he liked that this was an important story in our history, yet so few people knew about it."
There's a lot of forgotten history that comes roaring back in the film. "Most people do not realize that President Lincoln's assassination was a conspiracy with more than several people involved," Stone said.
"It was also a decapitation strike, an attempt to kill three leaders of the U.S. -- the president, the vice president and the secretary of state." Sec. William H. Seward was nearly stabbed to death the same night that Lincoln was shot in Ford's Theatre.
"And finally, most people don't realize that the original plan was to kidnap Lincoln, not to kill him," Stone pointed out.
Julia Cowdery, education assistant of the Surratt House Museum in Clinton, Md., gave us the scoop on the mystery of Mary Surratt, convicted of conspiracy in Lincoln's assassination.

"It has never been conclusively proven that she was knowingly involved with [John Wilkes] Booth and the assassination conspiracy -- to this day," she said.

It's a great story for conspiracy theorists, one that's been gaining momentum over the years. And that would make this one almost a conspiracy-within-a-conspiracy.
But there's a lot of circumstantial evidence that ties her to the original kidnapping plot. "That is what got her arrested, tried and convicted," Cowdery said. "When one enters into a conspiracy, one is responsible for what any member of that conspiracy might do."

Cowdery explained that's based on an English common law known as vicarious liability. "Today, lawyers call it felony murder," she said. "The government got Charles Manson on the exact same basis."

As for the descendants of Mary Surratt, we wanted to know if they were appealing for an overturn of her conviction -- like the appeal for a Billy the Kid pardon. (Then-Gov. of New Mexico Bill Richardson declined.)

"There are descendants of Mrs. Surratt from both her daughter, Anna, and youngest son, John," Cowdery said. "I have spoken with great-grandchildren and great-great-grandchildren, and they tell us that we know more about the history than they do because the subject was pretty much taboo when they were growing up."

Niteside caught up with Janine Vaccarello, COO of the National Museum of Crime and Punishment, where a temporary exhibit was unveiled with key artifacts from the movie. The items were designed and built by moviemakers to ensure historical accuracy in the film.

We asked Vaccarello why people are so fascinated by crime that it warrants a museum. "It's much like people are fascinated by stopping traffic to look at a car accident," she said. "It's fear, the unknown, empathy and mystery that usually captures the audience."